Paul A. Verardi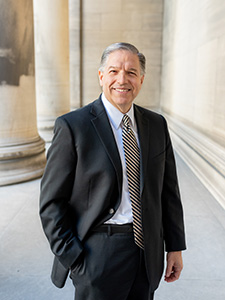 B.A., Duquesne University
J.D.,  Duquesne University
PAUL VERARDI is a partner with the law firm of Horty, Springer & Mattern, PC in Pittsburgh, Pennsylvania, which specializes in the practice of hospital and health care law.
For over 30 years, Paul has devoted his entire practice to Medical Staff matters.  He has worked extensively with Medical Staff leaders from across the country on a wide variety of credentialing, privileging, peer review, and investigation matters, as well as on the review and revision of Medical Staff Bylaws and the redesign of peer review systems in order to make them more constructive, educational, and effective.
Paul had the privilege of serving as a founding faculty member of HortySpringer's The Complete Course for Medical Staff Leaders for 17 years.  He currently serves on the faculty of the firm's The Peer Review Clinic, a course devoted to teaching and promoting best practices for addressing issues of clinical competence, professionalism, health, and utilization management that arise on all Medical Staffs.  He has conducted numerous other national and individual hospital Medical Staff retreats.
Paul has also had the privilege of previously serving as a member of the Board of Directors for the National Association Medical Staff Services.
Prior to joining Horty, Springer & Mattern, Paul obtained his undergraduate degree from Duquesne University, graduating summa cum laude.  He then obtained his law degree from the Duquesne University School of Law.  While in law school, he served as Associate Articles Editor for the Duquesne Law Review.