Introduction
CANCELED

due to COVID-19!
3/17/2020 — Urgent Update Regarding Our Chicago Seminars!
***
We are sorry to say that it is necessary for us to cancel our Chicago seminars scheduled for April 23-25, 2020. The State of Illinois has now mandated the cancellation of all events of more than 50 people, and the White House is advising against gatherings of over 10 people. Given these developments and the fact that many of you are focused on far more important things – caring for your patients and families – we are going to try to reschedule our Chicago location for a date in 2021. This necessity will allow our attendees to comfortably attend a HortySpringer Seminar at a time when national conditions have improved.
For those of you who are currently registered for the April 23-25 program in Chicago, we will contact you directly under separate e-mail with additional cancellation information and options. In the meantime, if you have any questions please contact Jennifer Skeel at 412.687.7677.
Thank you in advance for your understanding and for all that you do. We hope you and your loved ones are staying healthy and safe.
Dates and Locations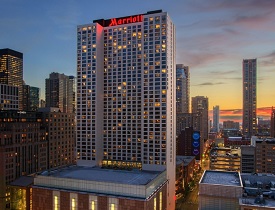 Registration
Registration Fee:
$1,595 Individual

Register Online
Registrations for this seminar can only be made over the phone. Please call us at (800) 245-1205 for more details.