Introduction
Complete Course for Medical Staff Leaders — Virtual
Credentialing, privileging, peer review, managing issues of behavior and health… and that's just the beginning. Yet, none of this is taught in medical school or residency.
The Complete Course for Medical Staff Leaders is a program designed to equip you with the tools you will need to hit the ground running as a new leader!
Together, using real-world case studies, we'll help you develop your skills and provide practical take-home tips and resources.
No Program Scheduled at This Time
Topics
Day 1
Challenges of Leadership — Patient Safety Starts with YOU!
Tips for Effective Credentialing and Privileging —
Align recruitment and credentialing
Catch issues up front!
Threshold criteria — raising the bar
Don't process incomplete applications!
When it comes to references, follow the Golden Rule
Consider reappointment an educational opportunity
Privileging Advanced Practice Professionals
Privileging during the pandemic — Do you need temporary, disaster, emergency privileges, or all of the above?
Medical Staff Bylaws — Best Friend or Worst Enemy??  Review your bylaws to make sure you address:
Threshold eligibility criteria
Incomplete applications
Omissions and misstatements in applications
Collegial intervention and progressive steps
Administrative relinquishments
Precautionary suspensions
Investigations
Emergency Medical Treatment and Active Labor Act
EMTALA Basics for Medical Staff Leaders
"Why do I have to take call?" and other uncomfortable questions you may be asked!
Paying for call — is it legal?
The Peer Review Challenge
The Law for Peer Reviewers
Understanding OPPE and FPPE: How to make it work!
Tips, Tricks & Tools
Day 2 
Addressing a Quality Concern — Meet Dr. Bourne
See the Initial FPPE and OPPE processes in action!
Performance Improvement Plans for physicians
Can information be shared with an affiliated group that employs practitioners?
Practitioner Health and Aging
Know the warning signs
Options to address the late-career practitioner
Do's and Don'ts for Dealing with Unprofessional Conduct
Progressive steps for professionalism
How to conduct a collegial intervention
Sexual Harassment — another kind of disruptive behavior
National Practitioner Data Bank — what's reportable and what's not??
The Wild World of Social Media — Three rules of thumb every Medical Staff Leader should know
Take-Home Checklist for Medical Staff Leaders
Who Should Attend?
Medical Staff Officers
Department Chiefs
Credentials Committee Members
MEC Members
Bylaws Committee Members
VPMAs, CMOs, and Medical Directors
Medical Staff Services Professionals
Quality/Performance Improvement Directors
Hospital Management
Hospital Counsel
Advance notification of any special needs will help us provide better service. Please notify us at least two weeks in advance of the program.
Objectives
Our CME credits are through the University of Pittsburgh and NAMSS.
Target Audience:
This course was designed for hospital administrators, physicians and clinicians who need to be better informed about how to manage and possibly improve their overall performance.
Objectives:
Upon completion of this activity, participants will be able to:
Identify common credentialing issues relating to initial appointment, reappointment, and granting of clinical privileges.
Develop bylaws and policies incorporating the concept of progressive steps starting with collegial intervention to identify and handle practice patterns in need of improvement.
Describe the general elements and requirements of the Emergency Medical Treatment and Active Labor Act (EMTALA).
Accreditation
JOINT PROVIDER ACCREDITATION STATEMENT
In support of improving patient care, this activity has been planned and implemented by the University of Pittsburgh and HortySpringer Seminars.  The University of Pittsburgh is jointly accredited by the Accreditation Council for Continuing Medical Education (ACCME), the Accreditation Council for Pharmacy Education (ACPE), and the American Nurses Credentialing Center (ANCC), to provide continuing education for the healthcare team.
Category 1 CME Credit
The University of Pittsburgh School of Medicine is accredited by the ACCME to provide continuing medical education for physicians. The University of Pittsburgh School of Medicine designates this enduring material activity for a maximum of 6.0 AMA PRA Category 1 Credits™. Each physician should only claim credit commensurate with the extent of their participation in the activity.
CEU Credit
Other health care professionals will receive a certificate of attendance confirming the number of contact hours commensurate with the extent of participation in this activity.
NAMSS Accreditation
Each session has been approved for National Association of Medical Staff Services (NAMSS) for up to 6.0 hours of continuing education credit(s). Accreditation of this educational content in no way implies endorsement or sponsorship by NAMSS.
PRESENTER DISCLOSURE STATEMENT
In accordance with the Accreditation Council for Continuing Medical Education requirements on disclosure, information about relationships of presenters with commercial interests (if any) will be included in materials distributed at the time of each session.
Seminar Disclaimer
HortySpringer Seminar Disclaimer Statement:
The information presented at these seminars and the supplementary materials provided to registrants are intended for educational and informational purposes only. Nothing contained therein is to be considered as the rendering of legal advice for specific cases or circumstances. No one should act or refrain from acting on the basis of any information presented at these seminars without seeking the appropriate legal or other professional advice on the particular facts and circumstances at issue from a lawyer practicing as permitted by applicable laws, regulations or rules of professional conduct. No attorney-client relationship is formed by registration for any seminar or the use of the seminar materials.
Faculty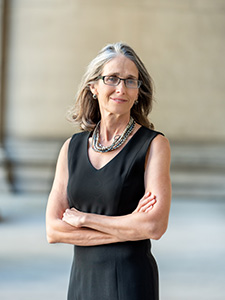 Susan Lapenta
Ian M. Donaldson
Registration
No virtual seminars are planned at this time.