Introduction
Credentialing for Excellence — Virtual
Credentialing for Excellence provides comprehensive training for those involved in all levels of the credentialing process, including medical staff professionals, medical staff leaders, committee members, board members, and legal counsel.
Attendees will gain the skills and knowledge they need to manage the risks involved in credentialing and to use the credentialing process to establish excellence in the provision of care in their institutions. The seminar is designed to be engaging and thought-provoking so that attendees will get the most out of their experience.
No Program Scheduled at This Time
Topics
Topics
Faculty, Lauren Massucci and Charles Chulack, will provide you with the skills and knowledge that you need to identify and manage effectively many of the challenges that you will encounter in the credentialing process.  We will cover the following topics during the seminar:
How to Identify and Manage "Red Flags"
Attendees will be provided with a completed Medical Staff application to review in advance of the program and asked to identify any "red flags."  During the program, we will walk you through each of the red flags in the application and provide instruction on how to address them.
Making the Most of References and Other Credentialing Tips
Speaking with references can uncover invaluable information that isn't reflected in an applicant's credentialing file. We will present best practices for reaching out to peers who provide references.  We will also focus on tools for giving references and managing difficult issues like responding to a reference request when the subject of the request has had a checkered past at your hospital.  Other credentialing best practices will be presented, including those involving threshold eligibility criteria, sharing information effectively, and making reappointment meaningful.
Protecting Your Leaders and Your Organization
The law recognizes the importance of credentialing and provides significant legal protections. We'll cover these protections and review recommended best practices in credentialing to help ensure that they are available to your organization.  You'll also come away with important language to include in your policies and application forms.
Managing Behavior and Health Concerns
With patient safety being paramount in the delivery of care, hospitals often wrestle with how to address disruptive behavior that undermines the culture of safety in their organization and health concerns.  Drawing on decades of experience, we'll offer our favorite pearls of wisdom and provide advice on how to avoid the perilous pitfalls that lurk behind both the routine and the more exceptional behavioral and health challenges you may face.
Documenting the Credentialing Process
Keeping good minutes for committees involved in credentialing is essential to establishing a record and providing justification for the decisions that are made.  We'll discuss the "dos and don'ts for meeting minutes."
Access to Credentials File
Managing requests from practitioners to view their credentials file can be tricky since the file contains both sensitive and non-sensitive information.  We will provide you with guidelines as to how much information a practitioner should be able to review, where the review should take place and the rules that should apply to the review.
Clinical Privileges — Who Can Do What in Your Hospital?
Using interactive case studies, we'll address difficult-to-manage clinical privileging issues, including requests to selectively resign privileges to limit call responsibility, privileges for new procedures, locum tenens privileges, assessing competency in an older practitioner, and telemedicine privileges.
System Credentialing
Many hospitals are now a part of a healthcare system and looking to coordinate their processes while developing rigorous, consistent standards that are applied across the system.  We will provide you with tips and tools based on our work with health systems across the country in reshaping their credentialing and medical staff processes, such as moving to a system credentials committee.   We will also provide you with policy language to address some of the problems systems face with respect to conflicting recommendations and decisions in credentialing matters.
Who Should Attend?
Credentials Committee and MEC members
Medical Staff Officers
CMOs, VPMAs, CEOs
Department Chiefs
Medical Staff Professionals
Management involved in credentialing
Board members
Medical Staff members who serve on Performance Improvement or Quality Committees
Advance notification of any special needs will help us provide better service. Please notify us at least two weeks in advance of the program.
Objectives
Our CME credits are through the University of Pittsburgh and NAMSS.
Target Audience:
This course was designed for hospital administrators, physicians and clinicians who need to be better informed about how to manage and possibly improve their overall performance
Objectives:
Upon completion of this activity, participants will be able to:
Identify common credentialing issues relating to initial appointment, reappointment, and granting of clinical privileges.
Implement practical tips and tools to significantly enhance the effectiveness of the credentialing process.
Describe the legal protections that are available to those involved in the credentialing process, including Medical Staff leaders.
Evaluate practitioner conduct and health issues as a part of the credentialing process.
Accreditation
JOINT PROVIDER ACCREDITATION STATEMENT
In support of improving patient care, this activity has been planned and implemented by the University of Pittsburgh and HortySpringer Seminars. The University of Pittsburgh is jointly accredited by the Accreditation Council for Continuing Medical Education (ACCME), the Accreditation Council for Pharmacy Education (ACPE), and the American Nurses Credentialing Center (ANCC), to provide continuing education for the healthcare team.
Category 1 CME Credit
The University of Pittsburgh School of Medicine is accredited by the ACCME to provide continuing medical education for physicians. The University of Pittsburgh School of Medicine designates this enduring material activity for a maximum of 6.0 AMA PRA Category 1 Credits™. Each physician should only claim credit commensurate with the extent of their participation in the activity.
CEU Credit
Other health care professionals will receive a certificate of attendance confirming the number of contact hours commensurate with the extent of participation in this activity.
NAMSS Accreditation
Each session has been approved for National Association of Medical Staff Services (NAMSS) for up to 6.0 hours of continuing education credit(s). Accreditation of this educational content in no way implies endorsement or sponsorship by NAMSS.
PRESENTER DISCLOSURE STATEMENT
In accordance with the Accreditation Council for Continuing Medical Education requirements on disclosure, information about relationships of presenters with commercial interests (if any) will be included in materials distributed at the time of each session.
Seminar Disclaimer
HortySpringer Seminar Disclaimer Statement:
The information presented at these seminars and the supplementary materials provided to registrants are intended for educational and informational purposes only. Nothing contained therein is to be considered as the rendering of legal advice for specific cases or circumstances. No one should act or refrain from acting on the basis of any information presented at these seminars without seeking the appropriate legal or other professional advice on the particular facts and circumstances at issue from a lawyer practicing as permitted by applicable laws, regulations or rules of professional conduct. No attorney-client relationship is formed by registration for any seminar or the use of the seminar materials.
Faculty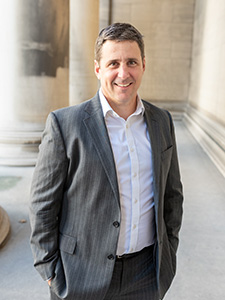 Charles J. Chulack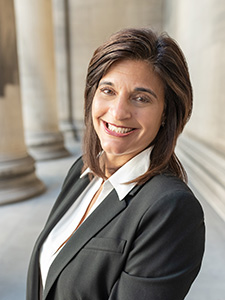 Lauren M. Massucci
Registration
There is no program scheduled at this time.