Introduction
Strategies for Managing Physician Health and Disruptive Conduct — Virtual
Strategies for Managing Physician Health and Disruptive Conduct provides an opportunity for hospital and medical staff leaders to cultivate a sophisticated understanding of the legal and practical complexities that come into play when the most difficult credentialing and peer review issues arise — specifically, those involving practitioner health, disruptive conduct, and conflicts of interest.
By working through case studies and complex scenarios, this course will help participants navigate the land mines that can arise when health, conduct, and conflicts are at issue. Experienced faculty will guide participants to develop problem management strategies that reduce legal risk, help colleagues, and, most importantly, protect patients.
No Program Scheduled at This Time
Topics
As its title implies, our Strategies course is focused on two distinct topics:  (1) identifying and addressing practitioner health issues and (2) managing disruptive conduct.  Strategies teaches these topics with an intensive, case-study-based approach.
Each day of the course will involve an in-depth look at one or more fictional practitioners and the faculty will discuss strategies for managing the dilemmas presented by those practitioners.  Along the way, participants will learn leadership lessons that will apply no matter what type of concern is at hand (e.g. leadership conflicts of interest, the importance of documentation), as well as specific tips for dealing with some of the most sensitive and difficult matters leaders face (e.g. responding collegially and professionally to behavior that is neither collegial nor professional).
_
Day 1:  Identifying and Addressing Practitioner Health Concerns
Obtaining health-related information from applicants
Applicability of the Americans with Disabilities Act
Application language that reduces the risk of discrimination claims
Can you request medical records or require a medical examination by a provider of your own choosing?
What if the applicant or his lawyer will only authorize partial information to be released?
Should you have a dedicated "Practitioner Health Committee"?
Leaves of absence and reinstatement
How should health information be recorded and stored?
_
Day 2:  Managing Unprofessional Conduct
Common characteristics of the "disruptive doctor"
Progressive steps for managing escalating behavior
Planning a collegial intervention/ conversation
Documenting collegial intervention
Personal codes of conduct and "In the Box" agreements
Who Should Attend?
Board Members (Particularly those serving on a quality or credentialing subcommittee)
Hospital CEOs
Directors & Medical Directors of Hospital-Affiliated Physician Groups
CMOs
Chiefs of Staff
Department Chiefs
Committee Chairs (e.g. MEC, Credentials Committee, Peer Review Committee)
Medical Staff Services Professionals
Quality Professionals
Risk Management Professionals
In House Counsel
Ideally, registrants of Strategies for Managing Physician Health and Disruptive Conduct will have already attended the Complete Course, Credentialing Clinic, and/or Peer Review Clinic, though completion of those courses is not a prerequisite to registration.
To get the most benefit from the course, we recommend that registrants have at least a year of experience in a leadership position (for example, serving on the board, as a committee member, as a department chair, or as a medical staff officer) and be ready to advance to the next level of leader training:  complex problem solving (mimicking what leaders are asked to do on a day-to-day basis).
Please notify us at least two weeks in advance of the program as advance notification of any special needs will help us provide better service.
Objectives
Our CME credits are through the University of Pittsburgh and NAMSS.
Target Audience:
This course was designed for hospital administrators, physicians and clinicians who need to be better informed about how to manage and possibly improve their overall performance
Objectives:
Upon completion of this activity, participants will be able to:
Identify unprofessional practitioner conduct and implement proven techniques to confront and managing such conduct methodically and in a manner that both reduces legal risks and increases the possibility of practitioner compliance.
Develop practical, lawful, non-discriminatory processes for recruiting, hiring, credentialing, peer reviewing, and providing collegial assistance to physicians with health issues.
Identify and resolve conflicts of interest that can interfere with fair review.
Effectively plan and execute a collegial meeting with a practitioner to discuss concerns about conduct, obtain the practitioner's input, and establish expectations for future conduct.
Accreditation
JOINT PROVIDER ACCREDITATION STATEMENT
In support of improving patient care, this activity has been planned and implemented by the University of Pittsburgh and HortySpringer Seminars. The University of Pittsburgh is jointly accredited by the Accreditation Council for Continuing Medical Education (ACCME), the Accreditation Council for Pharmacy Education (ACPE), and the American Nurses Credentialing Center (ANCC), to provide continuing education for the healthcare team.
Category 1 CME Credit
The University of Pittsburgh School of Medicine is accredited by the ACCME to provide continuing medical education for physicians. The University of Pittsburgh School of Medicine designates this enduring material activity for a maximum of 6.0 AMA PRA Category 1 Credits™. Each physician should only claim credit commensurate with the extent of their participation in the activity.
CEU Credit
Other health care professionals will receive a certificate of attendance confirming the number of contact hours commensurate with the extent of participation in this activity.
NAMSS Accreditation
Each session has been approved for National Association of Medical Staff Services (NAMSS) for up to 6.0 hours of continuing education credit(s). Accreditation of this educational content in no way implies endorsement or sponsorship by NAMSS.
PRESENTER DISCLOSURE STATEMENT
In accordance with the Accreditation Council for Continuing Medical Education requirements on disclosure, information about relationships of presenters with commercial interests (if any) will be included in materials distributed at the time of each session.
Seminar Disclaimer
HortySpringer Seminar Disclaimer Statement:

The information presented during these seminars and the supplementary materials provided to registrants are intended for educational and informational purposes only. Nothing contained therein is to be considered as the rendering of legal advice for specific cases or circumstances. No one should act or refrain from acting on the basis of any information presented during these seminars without seeking the appropriate legal or other professional advice on the particular facts and circumstances at issue from a lawyer practicing as permitted by applicable laws, regulations or rules of professional conduct. No attorney-client relationship is formed by registration for any seminar or the use of the seminar materials.
Faculty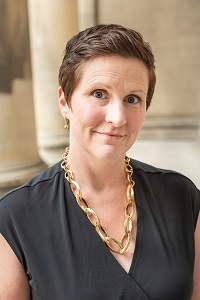 Rachel Remaley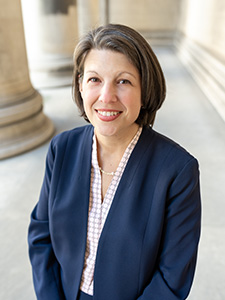 LeeAnne Mitchell
Registration
No virtual program is scheduled at this time.