Introduction
The Peer Review Clinic — Virtual
The "peer review" world is changing dramatically — and for the better!
Whether the issue is clinical quality, conduct, health, or utilization, it is possible to create an effective process that achieves the two major goals of peer review: patient safety and physician success.
Through thought-provoking presentations, real-life case studies, and supplemental forms and materials, The Peer Review Clinic provides participants with practical, experience-tested tips and tools that permit them to transform their processes when they get back home.
Dates & Times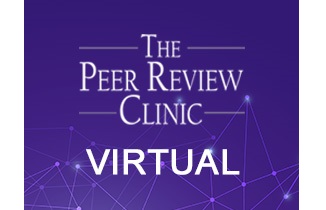 November 5 - 6, 2020
1:00 – 4:30 PM ET
(includes Q&A + 15 minute break)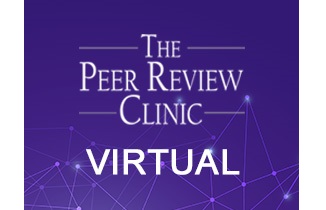 January 21 - 22, 2021
1:00 – 4:30 PM ET
(includes Q&A + 15 minute break)





Highlighted Topics
After decades of ineffective, inefficient, and resented peer review, a new day has dawned for many Medical Staffs! Whether the issue is clinical quality, conduct, health, or utilization, it is actually possible to:
Create new processes that achieve the two major goals of peer review: enhancing patient safety/quality of care and promoting physician success, and


*

Demonstrate tangibly to a Medical Staff that modern peer review is the way that practitioners learn from each other and improve systems of care, and that the process is pro-patient, not anti-physician!
The Peer Review Clinic is high energy and engaging, filled with real-life case studies and packed with practical, experience-tested tips and tools that you can take home and  immediately put to use!
Join us and explore modern, effective, and constructive peer review and head back home with answers to questions such as:
What are the common and traditional problems that generally condemn a peer review process to failure? (At the top of that list is "scoring!")
What specific techniques have been demonstrated to constructively resolve clinical issues, behavior concerns, health challenges, and utilization problems? Which common approaches do NOT work?
Do the rules change when a physician is employed by the Hospital (or by an exclusive contract provider)?
What is a Leadership Council and should we have one? (YES!)
Is there any role for Clinical Departments in the process? (MAYBE!)
Who are the best individuals to serve on a Multi-Specialty "Committee for Professional Enhancement" (formerly known as the "Peer Review Committee")? Who should NEVER serve on the committee?
Why should the MEC and Board play almost no role in a modern process?
Does the "traditional way" of managing conflicts of interest work? (NO!)
What concrete, practical steps best prevent the risk of retaliation?
How can we help great physicians become effective case reviewers and Medical Staff leaders?
(Hint: Several straightforward tips, education, and new case review forms!)
Why do utilization management and medical necessity need to be core components of a modern process when traditionally they have not?
What options do we have for handling the red hot/white hot issue of aging practitioners?
And many, many more!
Who Should Attend?
Medical Staff Officers
Department Chairs
CMOs and VPMAs
Peer Review Committee members
Medical Executive Committee members
Credentials Committee members
Quality Improvement specialists
Medical Staff Services Professionals
Advance notification of any special needs will help us provide better service. Please notify us at least two weeks in advance of the program.
Certification
Our CME credits are through the University of Pittsburgh and NAMSS. More information will be provided over the next few weeks.
Seminar Disclaimer
HortySpringer Seminar Disclaimer Statement:
The information presented at these seminars and the supplementary materials provided to registrants are intended for educational and informational purposes only. Nothing contained therein is to be considered as the rendering of legal advice for specific cases or circumstances. No one should act or refrain from acting on the basis of any information presented at these seminars without seeking the appropriate legal or other professional advice on the particular facts and circumstances at issue from a lawyer practicing as permitted by applicable laws, regulations or rules of professional conduct. No attorney-client relationship is formed by registration for any seminar or the use of the seminar materials.
Faculty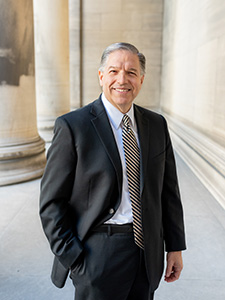 Paul A. Verardi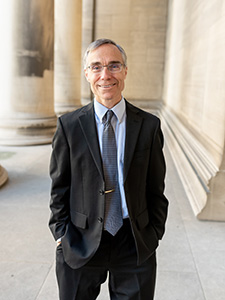 Philip W. Zarone
Registration
Registration fee:
$695 Per Individual
Included With Registration Fee
Online Access to slide text, schedule, networking with other attendees, session replay available for 30 days, forms, letters, sample policy language and more.