What's New in Health Law
***
Coronavirus (COVID-19) Resources
Click here for the pertinent links to keep you updated on all things coronavirus.
---
6/5/2020 — HortySpringer Office Update
Allegheny County has entered into the "Green Phase" of the Pennsylvania reopening process, so our Pittsburgh office is now open.  However, in line with the suggestion from the Governor that telework is strongly encouraged, many of our attorneys and staff are still working remotely.  Regardless of where we are on any given day, we are still here for you.  
If you have any questions or need any legal assistance — whether coronavirus-related or otherwise — please feel free to call us at 412-687-7677 or e-mail us at info@hortyspringer.com and we will be happy to assist you.
Click Here for More Information.
---
New Cases
***
FMLA Claims by One Physician Against Another Partially Dismissed
The federal court for the Middle District of Pennsylvania found that a physician described as a "high level manager" exercised supervisory authority over his colleague, the plaintiff physician, under the Family and Medical Leave Act and the Equal Pay Act provisions of the FMLA but only allowed the plaintiff's claims for retaliation under the FMLA but dismissed other claims under the FMLA and claims for intentional infliction of emotional distress.
Malik v. Wyoming Valley Medical Center
To see what's New in Healthcare, visit our What's New page
---
Question of the Week
Our hospital received a couple of million dollars from the COVID-19 Provider Relief Fund. We are in the process of being acquired by a larger health system. Will we have to send the money back?
---
Grand Rounds 2020
Our 2020 Grand Rounds Audio Conference Schedule is online. Check it out!
---
Seminar Calendar (2020-2021)
Our 2020-2021 Seminar Calender is now online. Check it out!
---
Spotlight on our Affiliates

The Horty Springer LegalSifter Essentials Edition is available as an online subscription!
HortySpringer and LegalSifter have developed a product that can be used directly by clients to review and edit common types of contracts frequently used by hospitals and health systems. For one low price per user/per month, you can access Horty Springer's legal best practices and sample contract language, alongside LegalSifter's artificial intelligence algorithms, to accelerate your contract review activities and minimize risk for your business. You can sign up for a free 14-day trial of the HortySpringer LegalSifter Essentials Edition by clicking here. Don't delay, try it today!
---
Best Law Firm 2020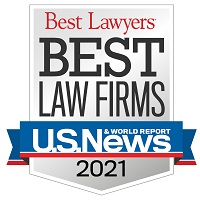 Since 1971, Horty, Springer & Mattern has been enabling our clients' success in the health care industry through legal services, on-site education and national seminars. Whether you're training and empowering physician leaders, dealing with Medical Staff issues, negotiating physician contracts, or are in need of leadership and training development, we can help.
At Horty, Springer & Mattern, we utilize the law to enable our clients' success resulting in a powerful, positive, and lasting impact.
---
Health Law Express
Sign up below to receive the Health Law Express, our free weekly e-newsletter that is delivered right to your inbox. See sample copy here.
---
Upcoming Events
Audio Conferences