What's Happening Now
Take advantage of this special early bird rate for our on-location seminars!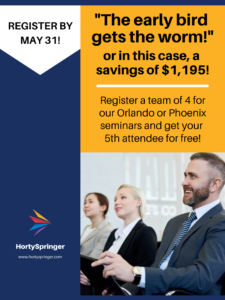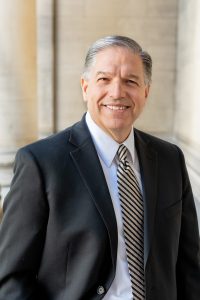 Our newest virtual seminar is based on the principle that "better has no limit" especially when it comes to peer review best practices! The Deep Dive supplements our Peer Review Clinic and provides an in-depth review and discussion of all things peer review, whether the issue is clinical quality, conduct, health, or utilization. This seminar provides numerous experience-tested recommendations from years in the trenches, as well as substantial new supplemental materials to help your cause. Learn them, use them, and better achieve the two main goals of promoting patient safety and practitioner success!*
---
What's New in Health Law
***
New Case
***
Sixth Circuit Issues Ruling in False Claims Act
The Sixth Circuit Court of Appeals vacated a district court's order in a False Claims Act lawsuit involving anti-retaliation claims.  A key issue in the case involved whether the anti-retaliation provisions of the False Claims Act applied only to retaliatory actions taken during the course of employment.  The district court ruled that these provisions did not protect former employees, but the Sixth Circuit rejected that outcome, noting that this could provide a perverse incentive for employers to fire employees who might bring whistleblower claims.  The decision has been remanded to the district court for further proceedings.
U.S. ex rel. Felten v. William Beaumont Hosp.
To see what's New in Healthcare, visit our What's New page
---
Question of the Week
I've heard that the Centers for Medicare & Medicaid Services ("CMS") have concluded their series of COVID-19 Office Hours Calls.  Are there any other channels we can use to pose questions to the agency?
---
Spotlight on our Affiliates

The Horty Springer LegalSifter Essentials Edition is available as an online subscription!
HortySpringer and LegalSifter have developed a product that can be used directly by clients to review and edit common types of contracts frequently used by hospitals and health systems. For one low price per user/per month, you can access Horty Springer's legal best practices and sample contract language, alongside LegalSifter's artificial intelligence algorithms, to accelerate your contract review activities and minimize risk for your business. You can sign up for a free 14-day trial of the HortySpringer LegalSifter Essentials Edition by clicking here. Don't delay, try it today!
---
Best Law Firm 2021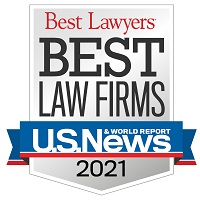 Since 1971, Horty, Springer & Mattern has been enabling our clients' success in the health care industry through legal services, on-site education and national seminars. Whether you're training and empowering physician leaders, dealing with Medical Staff issues, negotiating physician contracts, or are in need of leadership and training development, we can help.
At Horty, Springer & Mattern, we utilize the law to enable our clients' success resulting in a powerful, positive, and lasting impact.
---
Health Law Express
Sign up below to receive the Health Law Express, our free weekly e-newsletter that is delivered right to your inbox. See sample copy here.
---
Customized Virtual Onsite Education Available!
Information, challenges and legal concerns are shifting daily during the pandemic, impacting how hospitals and their staffs operate today and how they plan for the future.
Upcoming Events