What's New in Health Law
New Cases
***
Court Dismisses Defamation Claims Based on Peer Review Communications
The United States District Court for the Western District of Washington dismissed the false light and defamation claims brought against a hospital by a physician who alleged that his privileges had been inappropriately revoked and that the hospital and its representatives had defamed him in the process. The court had previously rejected any such claims that were based on an email distributed by the hospital's medical staff services professional, which discussed board approvals and noted that the plaintiff physician was no longer on staff. In doing so, the court had held that such communications were protected peer review communications under state law – but the court granted the physician leave to amend his complaint to assert defamation and false light allegations that might fall outside the peer review privilege and immunity protections – specifically, communications made after the medical staff services professional's email. In his fourth amended complaint, the physician asserted that another physician had defamed him in the year prior to the alleged revocation of his privileges. Noting that such allegations fell outside the leave to amend the complaint, the court upheld dismissal of the false light and defamation claims.
Naini v. King Cty. Hosp. Dist. No. 2
To see what's New in Healthcare, visit our What's New page
---
Question of the Week
Our hospital is part of a health system. Is there any way we can take advantage of our size and resources to improve our peer review process?
Read the answer>>
---
Grand Rounds 2020
Our 2020 Grand Rounds Audio Conference Schedule is online. Check it out!
---
Seminar Calendar
Our 2020 Seminar Calendar is online. Check it out!
---
Spotlight on our Affiliates

The Horty Springer LegalSifter Essentials Edition is now available as an online subscription!
HortySpringer and LegalSifter have developed a product that can be used directly by clients to review and edit common types of contracts frequently used by hospitals and health systems. For one low price per user/per month, you can access Horty Springer's legal best practices and sample contract language, alongside LegalSifter's artificial intelligence algorithms, to accelerate your contract review activities and minimize risk for your business. You can sign up for a free 14-day trial of the HortySpringer LegalSifter Essentials Edition by clicking here. Don't delay, try it today!
---
Best Law Firm 2020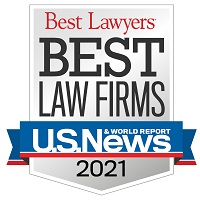 Since 1971, Horty, Springer & Mattern has been enabling our clients' success in the health care industry through legal services, on-site education and national seminars. Whether you're training and empowering physician leaders, dealing with Medical Staff issues, negotiating physician contracts, or are in need of leadership and training development, we can help.
At Horty, Springer & Mattern, we utilize the law to enable our clients' success resulting in a powerful, positive, and lasting impact.
---
Health Law Express
Sign up (below) to receive the Health Law Express, our FREE weekly e-newsletter that is delivered right to your IN Box. See sample copy here.
---
Upcoming Events
Audio Conferences