What's New in Health Law
New Cases
***
No FCA Liability for Inappropriately Promulgated Rules
The United States District Court for the Eastern District of Pennsylvania granted the Government's Motion to dismiss a qui tam False Claims Act ("FCA") that was based on an allegation that the defendant caused its hospital clients to inappropriately and fraudulently bill hundreds of thousands of outpatient claims as inpatient claims, resulting in overpayments to the hospitals. In a relatively lengthy opinion that discussed at length whether the government had the right to demand the dismissal of the relator's claim, the court took the time to note that the defendant could not possibly be held liable under the False Claims Act for causing hospitals to bill outpatient claims as inpatient claims even though they did not meet the two-overnight rule because the two-overnight rule was not promulgated with notice and comment, as required by the Medicare Act.
Polansky v. Exec. Health Res., Inc.
To read more about this case and more, visit our What's New page
---
Question of the Week
Is there any way to ensure that practitioners at our hospital keep patients within the community and don't unnecessarily transfer them to other facilities for the practitioners' convenience or profit, without going through all of the rigamarole of summarily suspending the physician and then revoking his appointment and privileges, as in the Patel case that is featured in the "NEW CASES" section of this week's Health Law Express?
Read the answer>>
---
Seminar Calendar
Our 2020 Seminar Calendar is online. Check it out!
---
Spotlight on our Affiliates

youCompli. Whether it's the CMS, The Joint Commission, or your state's Health Department, compliance interacts with many different regulators and every part of your hospital. youCompli puts you at the center and enables you to effortlessly coordinate these interactions.
This requires more than just a piece of software. Through youCompli, you will achieve a higher level of healthcare compliance and accountability while lowering your regulatory risk. Whether your goal is to better control costs, address growing demand and increased regulation, or improve your healthcare facility compliance, you can count on youCompli.  Visit the youCompli website for more information.
---
Best Law Firm 2020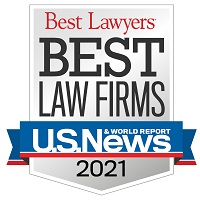 Since 1971, Horty, Springer & Mattern has been enabling our clients' success in the health care industry through legal services, on-site education and national seminars. Whether you're training and empowering physician leaders, dealing with Medical Staff issues, negotiating physician contracts, or are in need of leadership and training development, we can help.
At Horty, Springer & Mattern, we utilize the law to enable our clients' success resulting in a powerful, positive, and lasting impact.
---
Health Law Express
Sign up (below) to receive the Health Law Express, our FREE weekly e-newsletter that is delivered right to your IN Box. See sample copy here.
---
Upcoming Events
Audio Conferences