What's New in Health Law
New Cases




——–
Physician's ADA Claim Against Group Allowed to Proceed
A federal district court in Texas allowed an obstetrician's claim against her former employer for alleged violations of the Americans with Disabilities Act ("ADA") to proceed, denying the employer's motion for summary judgement.
The obstetrician suffered from various health issues. She requested several accommodations, including time off, reduction of her on-call hours, and an opportunity to switch her on-call coverage whenever she was experiencing a post-traumatic stress disorder ("PTSD") event. Eventually, the clinic terminated the obstetrician's employment for failing to perform her duties of employment, citing to several instances, such as her failure to take assigned calls. In response, the obstetrician filed suit, alleging that the clinic denied her reasonable accommodations for her disabilities and terminated her because of discrimination based on her disabilities. In response, the clinic asserted that the obstetrician was not a qualified individual under the ADA because she could not fulfill her assigned on-call duties, and therefore could not perform the essential functions of her job.
The court concluded that the obstetrician provided evidence that created a factual dispute as to whether the clinic's reasons for terminating her employment were a pretext for disability discrimination. As a result, the court denied the clinic's motion for summary judgment.
Poole Ward v. Affiliates for Women's Health, P.A.
To read more about this case and other new cases, visit our What's New page.
Question of the Week
blank
We recently received a complaint that one of our Medical Staff members was "surfing" the EMR, looking for patients with a certain diagnosis and then contacting them to offer his services. Should we refer this matter to our HIPAA Privacy Officer, review it under our Medical Staff Professionalism Policy, or take some other approach?
Read the answer>>
______________________________________________
Our 2018-2019 Seminar Calendar has been posted.  Check it out!
______________________________________________
GRAND ROUNDS 2018 Monthly Audio Conference Series: See the schedule here.
______________________________________________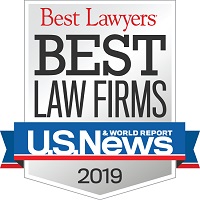 ______________________________________________
LegalSifter & HortySpringer
Combined Intelligence Webinar
Need to review a contract or a non-disclosure agreement in a hurry? Let LegalSifter and HortySpringer help you do it! Our "combined intelligence" solution makes "contract review in a minute or two" a reality.  NDAs, business associate agreements, service contracts, and office leases are all part of the growing suite of contracts that can quickly be analyzed using LegalSifter's artificial intelligence platform and HortySpringer's content expertise.
Click here to view a short webinar and learn more about it.  Still have questions?  Email us and we'll answer them!
Sign up for our FREE
Health Law Express™
Newsletter
Or contact us
with any questions
comments or concerns