What's Happening Now
NEW VIRTUAL SEMINAR SERIES!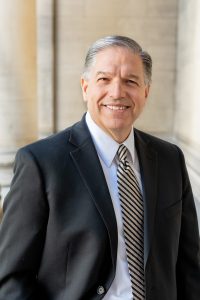 Our newest virtual seminar is based on the principle that "better has no limit" especially when it comes to peer review best practices! The Deep Dive supplements our Peer Review Clinic and provides an in-depth review and discussion of all things peer review, whether the issue is clinical quality, conduct, health, or utilization. This seminar provides numerous experience-tested recommendations from years in the trenches, as well as substantial new supplemental materials to help your cause. Learn them, use them, and better achieve the two main goals of promoting patient safety and practitioner success!*
---
What's New in Health Law
***
New Case
***
Further Chipping Away of the Peer Review Privilege
The Superior Court of Delaware granted in part a motion to compel discovery of certain peer review documents against a hospital in a case arising out of a failure to supervise claim.  The documents being sought involved a physician on the hospital's medical staff who operated on a patient's meningioma despite MRI results that indicated it was stable.  The patient experienced a stroke and died a year later after which the surviving spouse sued, claiming the surgery was unnecessary, lacked informed consent, and was negligently performed.  The spouse also alleged the health system was liable for supervision and failure to control the physician, claiming the system was aware of the physician's propensity to commit negligent surgeries because at the time of her husband's surgery the physician had been named as a defendant in 31 medical malpractice cases, the system a co-defendant in 15 of them.  The spouse sought production of documents related to peer review committees at the hospital which the health system claimed were subject to the peer review privilege.
Palmer v. Christiana Care Health Servs., Inc.
To see what's New in Healthcare, visit our What's New page
---
Question of the Week
We are currently doing an update to our medical staff bylaws, and, as part of the process, have been really focusing on how our committees are structured – making sure they're accurate, updating functions – things we haven't looked at in a decade.  One of the biggest issues we have is that we have so many committees and it's the same six people who seem to have to sit on all of them because we just don't have that many people who are willing to serve any more.  Any suggestions?
---
Spotlight on our Affiliates

The Horty Springer LegalSifter Essentials Edition is available as an online subscription!
HortySpringer and LegalSifter have developed a product that can be used directly by clients to review and edit common types of contracts frequently used by hospitals and health systems. For one low price per user/per month, you can access Horty Springer's legal best practices and sample contract language, alongside LegalSifter's artificial intelligence algorithms, to accelerate your contract review activities and minimize risk for your business. You can sign up for a free 14-day trial of the HortySpringer LegalSifter Essentials Edition by clicking here. Don't delay, try it today!
---
Best Law Firm 2021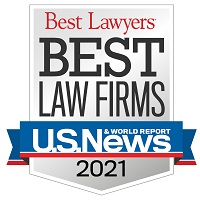 Since 1971, Horty, Springer & Mattern has been enabling our clients' success in the health care industry through legal services, on-site education and national seminars. Whether you're training and empowering physician leaders, dealing with Medical Staff issues, negotiating physician contracts, or are in need of leadership and training development, we can help.
At Horty, Springer & Mattern, we utilize the law to enable our clients' success resulting in a powerful, positive, and lasting impact.
---
Health Law Express
Sign up below to receive the Health Law Express, our free weekly e-newsletter that is delivered right to your inbox. See sample copy here.
---
Customized Virtual Onsite Education Available!
Information, challenges and legal concerns are shifting daily during the pandemic, impacting how hospitals and their staffs operate today and how they plan for the future.
Upcoming Events