What's New in Health Law
New Cases
***
ED Docs Wrongful Termination Suit Dismissed
The Court of Appeals of Michigan affirmed a decision of a lower court dismissing a suit brought by an emergency department physician against a hospital after the physician was terminated and ordering the physician to repay his signing bonus. As a part of his appeal, the physician argued that under his employment agreement he should be permitted to retain his entire signing bonus because the hospital terminated him without cause. The court disagreed noting that the hospital terminated the contract for cause based on, among other things, an affidavit from an emergency department nurse manager attesting that the physician insulted and threatened patients, reported work he had not performed, and instructed staff "without rationale to send all waiting emergency-room patients home."
Dean v. St. Mary's of Mich.
To see what's New in Healthcare, visit our What's New page
---
Question of the Week
We are revising our Medical Staff Bylaws and a question has come up about whether we could add a "years of service" exemption that let's physicians opt-out of their ED call obligations if they have been on the Medical Staff for more than 20 years. Is this okay under EMTALA?
Read the answer>>
---
Grand Rounds 2020
Our 2020 Grand Rounds Audio Conference Schedule is online. Check it out!
---
Seminar Calendar
Our 2020 Seminar Calendar is online. Check it out!
---
Spotlight on our Affiliates

The Horty Springer LegalSifter Essentials Edition is now available as an online subscription!
HortySpringer and LegalSifter have developed a product that can be used directly by clients to review and edit common types of contracts frequently used by hospitals and health systems. For one low price per user/per month, you can access Horty Springer's legal best practices and sample contract language, alongside LegalSifter's artificial intelligence algorithms, to accelerate your contract review activities and minimize risk for your business. You can sign up for a free 14-day trial of the HortySpringer LegalSifter Essentials Edition by clicking here. Don't delay, try it today!
---
Best Law Firm 2020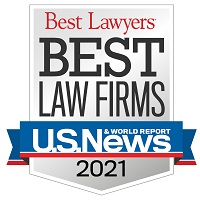 Since 1971, Horty, Springer & Mattern has been enabling our clients' success in the health care industry through legal services, on-site education and national seminars. Whether you're training and empowering physician leaders, dealing with Medical Staff issues, negotiating physician contracts, or are in need of leadership and training development, we can help.
At Horty, Springer & Mattern, we utilize the law to enable our clients' success resulting in a powerful, positive, and lasting impact.
---
Health Law Express
Sign up (below) to receive the Health Law Express, our FREE weekly e-newsletter that is delivered right to your IN Box. See sample copy here.
---