What's New in Health Law
Federal District Court Rules on Constitutional Issues Related to the False Claims Act
The U.S. District Court for the Southern District of Indiana recently dealt with two constitutional law issues raised by a False Claims Act law suit. These legal issues dealt with the so-called "public disclosure bar," which restricts the ability of qui tam relators to file suits based on publicly available information. Among other things, the court explained that because False Claims Act cases are brought on behalf of the government, the government can sometimes keep a False Claims Act case in court even if it would otherwise be dismissed under the public disclosure bar. The court concluded that this would not violate constitutional separation-of-powers principles.
U.S. ex rel. Conroy v. Select Med. Corp.
Question of the Week
Our Medical Staff Credentials Policy has a detailed list of threshold eligibility criteria. In the provisions that deal with criminal histories, the policy mentions felonies and misdemeanors that involve "moral turpitude." What's moral turpitude?
Twelve monthly Audio Conferences in 2017 + a Bonus Audio Conference MP3 (Guide to Drafting and Adopting Medical Staff Bylaws, Policies and Rules & Regulations) recorded December 13.
Please click here for the Schedule and Registration information.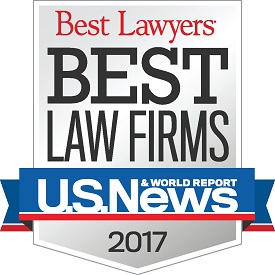 Sign up for our FREE
Health Law Express™
Newsletter
Or contact us
with any questions
comments or concerns