What's New in Health Law
***
Coronavirus (COVID-19) Resources
Click here for the pertinent links to keep you updated on all things coronavirus.
---
3/23/2020 — HortySpringer Office Update
We are complying with Governor Wolf's order and our entire office is working remotely effective 3/23/2020.
If you have any questions or need any legal assistance – whether coronavirus-related or otherwise – please feel free to call us at 412-687-7677 or e-mail us at info@hortyspringer.com and we will be happy to assist you.
Click Here for More Information.
---
New Case
***
Court Dismisses Physician's Retaliation Claim Based on Reference Response
A federal district court in New York dismissed a pathologist's claims that a hospital retaliated against the pathologist by providing negative reference responses and by not responding to reference requests for three months. The court found there was no evidence that the hospital provided a single negative reference to any of the pathologist's prospective employers and ruled that a three-month delay in responding to credentialing requests did not constitute a materially adverse action for purposes of retaliation under Title VII.
Blutreich v. N. Shore-Long Island Jewish Health Sys., Inc.
To see what's New in Healthcare, visit our What's New page
---
Question of the Week
Physicians have been offering to provide services outside their specialty to assist with our hospital's COVID-19 response. However, they're concerned that their malpractice insurance may be limited to care provided within their specialties. Are there any other legal protections available to them?
Read the answer>>
---
Grand Rounds 2020
Our 2020 Grand Rounds Audio Conference Schedule is online. Check it out!
---
Spotlight on our Affiliates

The Horty Springer LegalSifter Essentials Edition is now available as an online subscription!
HortySpringer and LegalSifter have developed a product that can be used directly by clients to review and edit common types of contracts frequently used by hospitals and health systems. For one low price per user/per month, you can access Horty Springer's legal best practices and sample contract language, alongside LegalSifter's artificial intelligence algorithms, to accelerate your contract review activities and minimize risk for your business. You can sign up for a free 14-day trial of the HortySpringer LegalSifter Essentials Edition by clicking here. Don't delay, try it today!
---
Best Law Firm 2020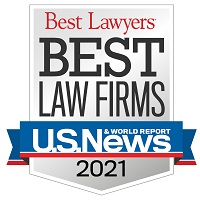 Since 1971, Horty, Springer & Mattern has been enabling our clients' success in the health care industry through legal services, on-site education and national seminars. Whether you're training and empowering physician leaders, dealing with Medical Staff issues, negotiating physician contracts, or are in need of leadership and training development, we can help.
At Horty, Springer & Mattern, we utilize the law to enable our clients' success resulting in a powerful, positive, and lasting impact.
---
Health Law Express
Sign up (below) to receive the Health Law Express, our FREE weekly e-newsletter that is delivered right to your IN Box. See sample copy here.
---
Upcoming Events
Audio Conferences