What's New in Health Law
—–
New Cases


——–
Peer Review Privilege Applied
The Appellate Court of Illinois reversed a trial court's order (that found certain documents not privileged in a malpractice suit), vacating a contempt order against the hospital. During discovery, the estate of a patient requested various quality management worksheets and root cause analysis documents. The trial court held that none were privileged, and ordered the hospital to produce them. On appeal, the court held that each of the sets of documents were, in fact, privileged because they served an integral function in the peer review process and were created for quality control purposes.
Mnookin v. Nw. Cmty. Hosp.
To read more about this case and other new cases, visit our What's New page.
______________________________________________
GRAND ROUNDS 2018 Monthly Audio Conference Series: See the schedule here.
______________________________________________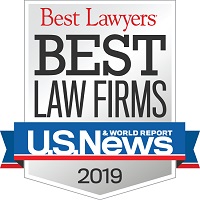 Question of the Week
blank
A physician who has been on our staff for only a few months has been experiencing complications, with several cases falling out.  So, as part of the initial FPPE, I (as the new Service Line Chief) called this physician into a collegial intervention meeting. He showed up with the head of his group practice, who is not a member of any medical staff committees. When I said that the meeting was a confidential peer review meeting, both physicians left. Now what? Was I right or did I miss an opportunity?
Read the answer>>
______________________________________________
Our 2018-2019 Seminar Calendar has been posted.  Check it out!
______________________________________________
LegalSifter & HortySpringer
Combined Intelligence Webinar
Need to review a contract or a non-disclosure agreement in a hurry? Let LegalSifter and HortySpringer help you do it! Our "combined intelligence" solution makes "contract review in a minute or two" a reality.  NDAs, business associate agreements, service contracts, and office leases are all part of the growing suite of contracts that can quickly be analyzed using LegalSifter's artificial intelligence platform and HortySpringer's content expertise.
Click here to view a short webinar and learn more about it.  Still have questions?  Email us and we'll answer them!
Sign up for our FREE
Health Law Express™
Newsletter
Or contact us
with any questions
comments or concerns