What's Happening Now
Time is running out to make your reservations for our Savannah seminars! Seats are extremely limited for this event, so register today!


Need our Peer Review expertise?
We've got you covered.
---
What's New in Health Law
***
New Cases
***

CMS Rule on COVID-19 Vaccine Mandate Upheld by SCOTUS
The Supreme Court of the United States permitted the Centers for Medicare and Medicaid Services ("CMS") to move forward with its final rule implementing a COVID-19 vaccination mandate for hospital, and other healthcare facility staff.  The Supreme Court's opinion removed the major legal barrier preventing CMS from enforcing a vaccination mandate in participating hospitals across the country.
To read more about this case and to find out what's new in healthcare law, visit our What's New page
---
Question of the Week
Our hospital has granted clinical privileges to practitioners who work primarily in outpatient facilities which are a part of the same health system as the hospital.  How do we conduct FPPE to confirm competence and OPPE for these practitioners when they have limited to no volume in the hospital, but the hospital wants them to retain their privileges in case it needs them to provide patient care services?
---
Spotlight on our Affiliates

The Horty Springer LegalSifter Essentials Edition is available as an online subscription!
HortySpringer and LegalSifter have developed a product that can be used directly by clients to review and edit common types of contracts frequently used by hospitals and health systems. For one low price per user/per month, you can access Horty Springer's legal best practices and sample contract language, alongside LegalSifter's artificial intelligence algorithms, to accelerate your contract review activities and minimize risk for your business. You can sign up for a free 14-day trial of the HortySpringer LegalSifter Essentials Edition by clicking here. Don't delay, try it today!
---
Best Law Firm 2022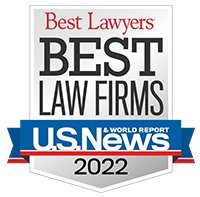 Since 1971, Horty, Springer & Mattern has been enabling our clients' success in the health care industry through legal services, on-site education and national seminars. Whether you're training and empowering physician leaders, dealing with Medical Staff issues, negotiating physician contracts, or are in need of leadership and training development, we can help.
At Horty, Springer & Mattern, we utilize the law to enable our clients' success resulting in a powerful, positive, and lasting impact.
---
Health Law Express
Sign up below to receive the Health Law Express, our free weekly e-newsletter that is delivered right to your inbox. See sample copy here.
---
Customized On-Location And Virtual On-site Education Available!
Change is happening faster than ever in health care, and to stay ahead, you need to anticipate what's next. Now more than ever, education is key.
Working with you in-person or virtually, we can create a customized educational program that best matches the issues your organization faces each day. By helping you protect what's important, to clearing obstacles in your way, we are here for all your health care education needs. 
Upcoming Events
Audio Conferences