What's New in Health Law
—–
New Cases


——–
EMTALA Claim Fails
A man who lost his legs after a severe car crash sued a hospital claiming it failed to properly stabilize his emergency medical condition after it admitted him and then waited for the appropriate surgeons to arrive. However, the hospital was granted a motion to dismiss after the district court held that the good faith admission of an individual as an inpatient is a complete defense to any claims alleging a failure to stabilize under EMTALA.
Williams v. Dimensions Health Corp.
To read more about this case and other new cases, visit our What's New page.
______________________________________________
Our 2018-2019 Seminar Calendar has been posted.  Check it out!
______________________________________________
GRAND ROUNDS 2018 Monthly Audio Conference Series: See the schedule here.
______________________________________________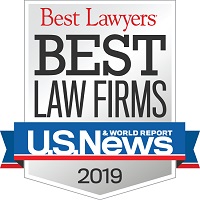 Question of the Week
blank
We have an applicant for medical staff appointment who disclosed on her application that she was under probation for a time during her residency.  Despite our requests, she has refused to provide any additional information related to this matter.  She also has declined to authorize the site of her residency to release any information to us.
We have language in our bylaws stating that the burden is on the applicant to provide any information requested, or his or her application will be held as incomplete.  Is this a situation where we can enforce this provision?
Read the answer>>
______________________________________________
LegalSifter & HortySpringer
Combined Intelligence Webinar
Need to review a contract or a non-disclosure agreement in a hurry? Let LegalSifter and HortySpringer help you do it! Our "combined intelligence" solution makes "contract review in a minute or two" a reality.  NDAs, business associate agreements, service contracts, and office leases are all part of the growing suite of contracts that can quickly be analyzed using LegalSifter's artificial intelligence platform and HortySpringer's content expertise.
Click here to view a short webinar and learn more about it.  Still have questions?  Email us and we'll answer them!
Sign up for our FREE
Health Law Express™
Newsletter
Or contact us
with any questions
comments or concerns