What's New in Health Law
***
Coronavirus (COVID-19) Resources
Click here for the pertinent links to keep you updated on all things coronavirus.
---
3/23/2020 — HortySpringer Office Update
We are complying with Governor Wolf's order and our entire office is working remotely effective 3/23/2020.
If you have any questions or need any legal assistance – whether coronavirus-related or otherwise – please feel free to call us at 412-687-7677 or e-mail us at info@hortyspringer.com and we will be happy to assist you.
Click Here for More Information.
---
3/17/2020 — Update Regarding Our Chicago Seminars!
***
We are sorry to say that it is necessary for us to cancel our Chicago seminars scheduled for April 23-25, 2020. The State of Illinois has now mandated the cancellation of all events of more than 50 people, and the White House is advising against gatherings of over 10 people. Given these developments and the fact that many of you are focused on far more important things – caring for your patients and families – we are going to try to reschedule our Chicago location for a date in 2021. This necessity will allow our attendees to comfortably attend a HortySpringer Seminar at a time when national conditions have improved.
For those of you who are currently registered for the April 23-25 program in Chicago, we will contact you directly via e-mail with additional cancellation information and options. In the meantime, if you have any questions please contact Jennifer Skeel at 412.687.7677.
Thank you in advance for your understanding and for all that you do. We hope you and your loved ones are staying healthy and safe.
---
New Cases
***
Physician in Group with Exclusive Contract Not Joint Employee
Following threats by nurses to quit and complaints by families due to a physician's behavior, a group practice holding an exclusive contract for pediatric intensive care services at a hospital terminated the physician's employment. The federal District Court for the Western District of Texas granted summary judgment for the hospital in a suit alleging employment and race discrimination claims, finding that the hospital was not a joint employer. The court looked to Appeals Court precedent holding that medical staff privileges do not create an employment relationship, finding that requiring physicians to comply with hospital regulations is commonplace for both employees and independent contractors and thus did not create joint employment.
Perry v. Pediatric Inpatient Critical Care Servs.
To see what's New in Healthcare, visit our What's New page
---
Question of the Week
We are a six-hospital system and are doing our best to address and anticipate the health care needs of patients with COVID-19. Two of our hospitals are Critical Access Hospitals, which is why our medical staffs are not unified. Nonetheless, we have a system CVO and our bylaws, credentials policy and privileging criteria are consistent. If we want to be flexible about deploying needed practitioners to our various hospitals by using temporary privileges for those practitioners who do not hold privileges at each hospital, must we get new peer references from their primary system hospital? What are our other options for granting privileges for these practitioners at hospitals in our system where they are needed?
Read the answer>>
---
Grand Rounds 2020
Our 2020 Grand Rounds Audio Conference Schedule is online. Check it out!
---
Spotlight on our Affiliates

The Horty Springer LegalSifter Essentials Edition is now available as an online subscription!
HortySpringer and LegalSifter have developed a product that can be used directly by clients to review and edit common types of contracts frequently used by hospitals and health systems. For one low price per user/per month, you can access Horty Springer's legal best practices and sample contract language, alongside LegalSifter's artificial intelligence algorithms, to accelerate your contract review activities and minimize risk for your business. You can sign up for a free 14-day trial of the HortySpringer LegalSifter Essentials Edition by clicking here. Don't delay, try it today!
---
Best Law Firm 2020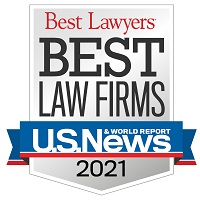 Since 1971, Horty, Springer & Mattern has been enabling our clients' success in the health care industry through legal services, on-site education and national seminars. Whether you're training and empowering physician leaders, dealing with Medical Staff issues, negotiating physician contracts, or are in need of leadership and training development, we can help.
At Horty, Springer & Mattern, we utilize the law to enable our clients' success resulting in a powerful, positive, and lasting impact.
---
Health Law Express
Sign up (below) to receive the Health Law Express, our FREE weekly e-newsletter that is delivered right to your IN Box. See sample copy here.
---