What's Happening Now
Registration is open for our Orlando and Phoenix National Seminars!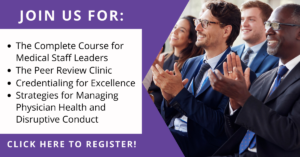 ALERT! New Surprise Billing Rules –
Are You Prepared?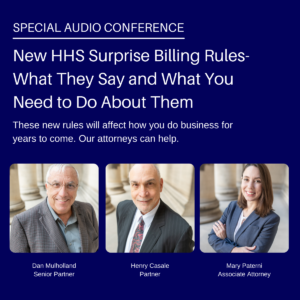 Check out our newest on-demand educational offering!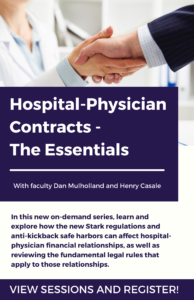 Need our Peer Review expertise?

We've got you covered.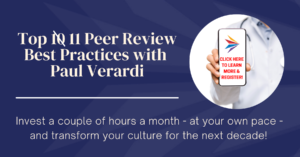 ---
What's New in Health Law
***
New Case
***
Court refuses to dismiss claim for alleged violation of anti-retaliation provisions of False Claims Act
The United States District Court for the Western District of Virginia granted in part and denied in part a motion to dismiss filed by a health care system.  In a lawsuit brought by a physician, it was alleged that the system retaliated against the physician, in violation of the False Claims Act ("FCA") and the Virginia Fraud Against Taxpayers Act, in response to his repeated complaints about the system's fraudulent activity, including the use of diagnostics breast ultrasounds for screening purposes and the routine use of breast MRIs for patients with a cancer diagnosis.
(U.S. ex rel. Oldham v. Centra Health, Inc.)
To read more about this case and to find out what's new in healthcare law, visit our What's New page
---
Question of the Week
"Over the past several years, our system has created a number of service lines.  Each service line has a physician leader, along with an administrative and nursing leader.  Originally, the focus of the service line was on operational issues.  Now, the physician service line leaders want to be involved in credentialing, privileging, and peer review.  The problem is that our medical staff bylaws don't mention service line leaders.  What should we do?"
---
Spotlight on our Affiliates

The Horty Springer LegalSifter Essentials Edition is available as an online subscription!
HortySpringer and LegalSifter have developed a product that can be used directly by clients to review and edit common types of contracts frequently used by hospitals and health systems. For one low price per user/per month, you can access Horty Springer's legal best practices and sample contract language, alongside LegalSifter's artificial intelligence algorithms, to accelerate your contract review activities and minimize risk for your business. You can sign up for a free 14-day trial of the HortySpringer LegalSifter Essentials Edition by clicking here. Don't delay, try it today!
---
Best Law Firm 2021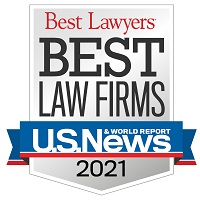 Since 1971, Horty, Springer & Mattern has been enabling our clients' success in the health care industry through legal services, on-site education and national seminars. Whether you're training and empowering physician leaders, dealing with Medical Staff issues, negotiating physician contracts, or are in need of leadership and training development, we can help.
At Horty, Springer & Mattern, we utilize the law to enable our clients' success resulting in a powerful, positive, and lasting impact.
---
Health Law Express
Sign up below to receive the Health Law Express, our free weekly e-newsletter that is delivered right to your inbox. See sample copy here.
---
Customized On-Location And Virtual On-site Education Available!
Change is happening faster than ever in health care, and to stay ahead, you need to anticipate what's next. Now more than ever, education is key.
Working with you in-person or virtually, we can create a customized educational program that best matches the issues your organization faces each day. By helping you protect what's important, to clearing obstacles in your way, we are here for all your health care education needs. 
Upcoming Events