In Memoriam
_


Eric W. Springer, Esquire 1929-2020

_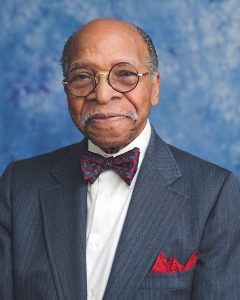 We were very saddened to hear that our partner, friend and co-founder of our law firm—Eric Springer—passed away on Sunday, September 5, after a brief illness. He was 91. Our condolences go out to his wife Cecile, his children Brian and Christina, his grandchildren and his great grandchildren. He has now gone on to his eternal reward.
Eric was one of the original pioneers of health law, a tireless advocate for civil rights and a true Renaissance Man. His wit and wisdom will be sorely missed.
https://www.post-gazette.com/news/obituaries/2020/09/08/Eric-Springer-obituary/stories/202009080105
May he Rest in Peace.
What's Happening Now
Our mission during this time is to help hospitals and organizations by continuing to provide our high-quality, cost-effective educational offerings, regardless of travel restrictions. To that end, we are pleased to offer virtual onsite educational training that will enable you and your staff to continue receiving the guidance you need and have come to trust from our experienced attorneys. Watch our video now for more information!

*
---
What's New in Health Law
***
New Cases
***
Discrimination Claims Dismissed Due to Failure to Satisfactorily Perform Duties of Job
A federal district court in New York granted a motion to dismiss discrimination claims brought by a physician whose residency had been terminated. The court found the physician failed to make a prima facie case of discrimination because she failed to show that she satisfactorily performed the duties of her job, noting that over the course of 18 months medical personnel at three different health care facilities observed her job performance and found that she was unsafe.
Zheng-Smith v. Nassau Health Care Corp.
To see what's New in Healthcare, visit our What's New page
---
Question of the Week
May a physician be on-call for more than one hospital at the same time (take "simultaneous call") or perform elective surgeries while on call? If so, is that physician required to identify a specific back-up physician who will take calls at our hospital if the original physician is called to another hospital or is in the middle of an elective surgery when called by our hospital?
---
Spotlight on our Affiliates

The Horty Springer LegalSifter Essentials Edition is available as an online subscription!
HortySpringer and LegalSifter have developed a product that can be used directly by clients to review and edit common types of contracts frequently used by hospitals and health systems. For one low price per user/per month, you can access Horty Springer's legal best practices and sample contract language, alongside LegalSifter's artificial intelligence algorithms, to accelerate your contract review activities and minimize risk for your business. You can sign up for a free 14-day trial of the HortySpringer LegalSifter Essentials Edition by clicking here. Don't delay, try it today!
---
Best Law Firm 2020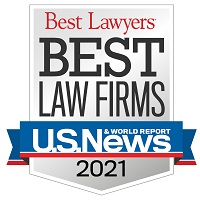 Since 1971, Horty, Springer & Mattern has been enabling our clients' success in the health care industry through legal services, on-site education and national seminars. Whether you're training and empowering physician leaders, dealing with Medical Staff issues, negotiating physician contracts, or are in need of leadership and training development, we can help.
At Horty, Springer & Mattern, we utilize the law to enable our clients' success resulting in a powerful, positive, and lasting impact.
---
Health Law Express
Sign up below to receive the Health Law Express, our free weekly e-newsletter that is delivered right to your inbox. See sample copy here.
---
NEW! On-Demand Education
You've asked.
We've listened.
And now our peer review expertise is readily available to you. Whenever you need it.  How often you need it.  Right in your own hospital. Read more about our new on-demand education and training series!
Invest a couple of hours a month for the next several months at your convenience and transform your culture for the next decade!
Upcoming Events