What's New in Health Law
New Cases


——–
NPDB Report Republished Each Time a Hospital Accesses It
A federal district court in Tennessee ruled that according to its view of how the Tennessee Supreme Court would view the question, an adverse action report to the NPDB is actionable for defamation each time it is accessed by another hospital, not just when the first (reporting) hospital files the report.
Ashraf v. Adventist Hlth. Sys.
To read more about this case and other new cases, visit our What's New page.
______________________________________________
Our 2018-2019 Seminar Calendar has been posted.  Check it out!
______________________________________________
GRAND ROUNDS 2018 Monthly Audio Conference Series: See the schedule here.
______________________________________________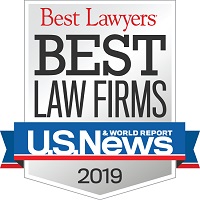 Question of the Week
blank
We have two physicians in two different specialties, all four of whom have been willing to take emergency call two days each week, but they have announced that they want their employed advanced practice clinicians ("APCs") to take their call on weekend days; they are no longer willing personally to take any call on weekends.  ED visits are rare in one of those specialties but common in the other.   Does that comply with EMTALA?
Read the answer>>
______________________________________________
LegalSifter & HortySpringer
Combined Intelligence Webinar
Need to review a contract or a non-disclosure agreement in a hurry? Let LegalSifter and HortySpringer help you do it! Our "combined intelligence" solution makes "contract review in a minute or two" a reality.  NDAs, business associate agreements, service contracts, and office leases are all part of the growing suite of contracts that can quickly be analyzed using LegalSifter's artificial intelligence platform and HortySpringer's content expertise.
Click here to view a short webinar and learn more about it.  Still have questions?  Email us and we'll answer them!
Sign up for our FREE
Health Law Express™
Newsletter
Or contact us
with any questions
comments or concerns