Introduction
The Peer Review Clinic
The "peer review" world is changing dramatically – and for the better!  Whether the issue is clinical quality, conduct, health, or utilization, it is possible to create an effective process that achieves the two major goals of peer review:  patient safety and physician success.
Through interactive presentations, real-life case studies, videos, and supplemental forms and materials, the Peer Review Clinic provides participants with practical, experience-tested tips and tools that permit them to transform their processes when they get back home.
Dates and Locations
Topics
Top 10 Reasons Why Peer Review Doesn't Work
Too much focus on "scoring" cases, the fear of litigation, and not involving the physician whose care is under review in the process in a meaningful way — all of these and more have doomed traditional peer review processes to ineffectiveness.
So, What Does Work?
Essential elements for an effective process
Review Process — From Soup to Nuts — Step by Step
PPE Support Staff
When is physician review NOT required?
Eliminating common roadblocks and delays
Leadership Council
Another layer of bureaucracy or a way to expedite reviews?
Who serves?  What authority does it have?  Why does it make the process better?
Review by Clinical Experts
How to avoid this becoming a black hole
Assigning the review to other physicians
Using objective review forms
Is it ever appropriate for a whole department to review a case?
Multispecialty Review Committee
The foundation of an effective process
An important check and balance — Who should serve on it?  What is its role?  Its authority?
Effectively Dealing with "Reported Concerns"
Should you allow anonymous reports?
How can you address retaliation and develop a culture of safety?
How Should System Issues Be Addressed?
How Does Utilization Management Fit into the Process?
How do you integrate and coordinate the work of the UM Committee into the review process?
How do you deal with issues of medical necessity? Is this economic credentialing?  Is this a peer review issue? A UM issue?  A compliance issue?  Or, all three?
What About the Physician Who Provided the Care? 
Should you factor the physician's peer review history into the review?
When should the physician be informed that a case is under review?   How should that be communicated?
What if the physician refuses to provide input?
What Goes into a Physician's Confidential File?
Should your Medical Staff members have routine access to their credentials/quality file?
Can documents be removed from a physician's file?
What Should Be in Minutes?
Conflicts of Interest — Do You Know One When You See One?  When You See One, Do You Know How to Manage It? 
Can a physician review the care provided by his partner?  By his competitor?  What if there is a history of conflict between the two?  What if they are friends?
How should reviews be conducted in hospital-based departments where all physicians in the specialty are part of the same group?
When must a member of a committee recuse himself or herself?  What does that mean?
Beyond Dale Carnegie — How to Make a Difference and Influence Colleagues:  A Crash Course in Collegial Intervention
What is absolutely essential to make these interventions effective?
Hone your collegial intervention skills in a case study
How to appropriately document these interventions — tone and content!
You've Identified a Quality Issue with a Colleague! Now What?
PIPs are it!  What performance improvement plan options do you have?  How do you practically implement them?
What external sources are available to help you evaluate a physician's practice? Who pays for them?
What factors need to be considered when a practitioner is asked to be proctored or obtain a second opinion? Are these reportable restrictions?
You're Now the World's Largest Peer Review Committee
We've got a full agenda — a physician who is refusing to use the insulin protocol, a surgeon who has had a rash of laparoscopic complications, an anesthesiologist who has had difficulties with epidural anesthesia, and a general surgeon who experienced a catastrophic complication. How should we address these issues?
Medical Staff Investigation — The Toughest Decisions You'll Make as a Medical Staff Leader
Who conducts the investigation?
Meeting with the physician
What cases should be reviewed?  Just the problem cases?  A random sample?  All of the physician's cases?
How do you protect patients while the investigation is conducted?  Precautionary suspension?  Be very careful!
How to Respond to Reference Requests
Is "no comment" the right answer?
Reporting to the National Practitioner Data Bank — Don't Try This Without a Trained Professional
What's reportable?  When?
The Behavior/Patient Safety Connection
Should issues of disruptive conduct go through the peer review process?
What are the performance improvement plan options for behavior?
Practitioner Health and Age Issues
What are the essentials in a practitioner health policy?
Are age-related credentialing and privileging criteria legal?  Do they violate the Age Discrimination in Employment Act?
What About Employed Physicians?
When the physician whose care is being reviewed is employed by the hospital or a hospital-affiliated entity, do you follow the normal peer review process, follow HR personnel policies or address the matter through the employment contract?
Legal Protections — Help Yourself!
What is your counterpunch if you are sued by a physician who is subject to a professional review action?
What language is absolutely essential in your Medical Staff Bylaws or Credentials Policy and on your application forms?
Effective Reports to Medical Staff Leadership and the Board
What is the Board's role in all this?
Reports showing effectiveness of the process
Who Should Attend
Medical Staff Officers
Department Chairs
Vice Presidents for Medical Affairs
Peer Review Committee members
Medical Executive Committee members
Credentials Committee members
Quality/Performance Improvement specialists
Medical Staff Services Professionals
Certification
Educational Intent
This program is intended for Department Chairs, Medical Staff Officers, Peer Review Committee Chairs, Quality/Performance Improvement specialists, Medical Staff Professionals and any other individuals involved in the peer review process.
Upon completion of this program, participants should be able to:
identify "best practices" for medical staff peer review and
recognize potential legal risks or inefficient or ineffective peer review procedures.
Continuing Education Credit

This activity has been planned and implemented in accordance with the accreditation requirements and policies of the Accreditation Council for Continuing Medical Education (ACCME) through the joint providership of the University of Pittsburgh School of Medicine and HortySpringer Seminars. The University of Pittsburgh School of Medicine is accredited by the ACCME to provide continuing medical education for physicians.
Category 1 CME Credit
The University of Pittsburgh School of Medicine designates this live activity for a maximum of 11.25 AMA PRA Category 1 CreditsTM. Physicians should claim only the credit commensurate with the extent of their participation in the activity.
CEU Credit
Other healthcare professionals are awarded 1.125 continuing education units (CEU's) which are equal to 11.25 contact hours.
NAMSS Accreditation
This course has been approved for National Association of Medical Staff Services (NAMSS) for up to 11 hours of continuing education credit(s). Accreditation of this educational content in no way implies endorsement or sponsorship by NAMSS.
Presenter Disclosure Statement
In accordance with the Accreditation Council for Continuing Medical Education requirements on disclosure, information about relationships of presenters with commercial interests (if any) will be included in materials distributed at the time of the conference.
Feedback
Feedback from past attendees of The Peer Review Clinic:
"Great content and format.  As always, HortySpringer delivered a well-prepared, exceptional program."
"I was excited about attending this seminar and you delivered!"
"The Chicago meeting was as refined, power-packed and prepared a meeting with outstanding speakers as I have ever attended. Kudos to you and your team for getting inside the minds of physicians with excellent stories and examples."
"This was my first HortySpringer meeting. I was very pleased by the expertise and affability of the presenters."
"Truly fantastic program. My medical staff leadership is definitely leaving the program with a better understanding of peer review and a renewed sense of enthusiasm about their leadership responsibilities."
"I found the seminar very helpful due to the practicality and common sense approach. I felt that the evidence-based best practice was presented, so I have a great resource tool to take back to our hospital to compare and contrast against our current bylaws, policies and process."
"I liked the overall tone of the conference, very collegial-minded."
"The faculty really understands and cares about doctors' needs and perspectives."
"As a new chief, all presentations were valuable."
"I would regularly return to this conference for updates and refreshers."
"This was my second HortySpringer conference. You do a great job. The information is current and very helpful."
Faculty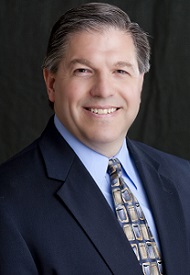 Paul A. Verardi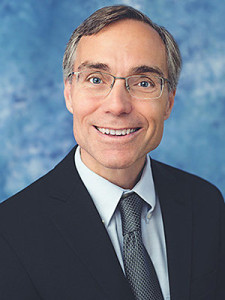 Phil Zarone
Registration
Registration fee:
$1,595 Individual
or
$4,950 for a team of four
$   950 for each additional registrant (after a team of four registration)
We design our programs with a team fee because we found that it usually requires at least three or four Board members or physician leaders to implement changes or to move forward on any particular matter.
You can send a team of four to one seminar in one location, or you can register at multiple locations and for multiple programs.
Included With Registration Fee
Online Access to forms, letters, sample policy language and more
Hotel Reservations
All registrants are responsible for making their own hotel reservations. Special group room rates have been established for HortySpringer registrants. The special group rate rooms are available until 30 days from the seminar date, or until the room block sells out, whichever comes first.  Within 30 days of the program, you may not be able to get rooms or receive the special rate.
Refund Policy
Seminar cancellations/refunds are subject to a $100 processing fee.