Introduction
The Complete Course for Medical Staff Leaders
Credentialing, privileging, peer review, managing issues of behavior and health…and that's just the beginning! Yet, none of this is taught in medical school or residency. There's too much at stake to learn on the job.
It was recently discovered that the DUI an applicant revealed on his application was actually two DUIs along with felony charges for hit-and-run (property damage) and resisting arrest. You have been asked to weigh in on next steps.  Maybe the Credentials Committee should ask the applicant to come in for an interview and see what he has to say about the discrepancy?  Is that the best way to get to the bottom of things and, at the same time, ensure the applicant is being given a fair chance to tell his side of the story?
A relatively new addition to the Medical Staff has been rubbing people the wrong way.  What may have, at first, seemed like a prickly personality has spiraled into several complaints about behaviors that violate Hospital or Medical Staff policy. You have been asked to handle it.  Sitting down to discuss the problem might be best, but might be awkward or confrontational.  Can you just send an email?  What choices do you have?
In physician leadership, the stakes are high.  Good Bylaws and policies can provide some of the solutions you need – and the tools to implement them.  But many leadership activities require leadership knowledge, finesse, and experience.  None of this is taught in medical school or residency.  That's why you need access to initial and ongoing leadership training that has been designed specifically with Medical Staff leaders in mind.
At the Complete Course, seminar faculty Rachel Remaley and LeeAnne Mitchell will use case studies and other engaging scenarios, based on their combined 45+ years of experience providing legal and consulting services to physician leaders, to help Medical Staff leaders hone the strategies and tools necessary to tackle the toughest credentialing, privileging, peer review, and related leadership challenges.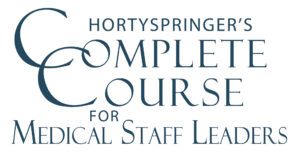 Topics
Meet Dr. Elliott Ember! (Initial Applicant Case Study)
Meet Dr. Ember!  This initial applicant is sorely needed, but comes with an unusual history that you need to unpack through your credentialing process.  When is an application complete?  When and how should credentialers ask for more information?  Who decides – and how – whether an application gets processed?  The vast majority of applicants raise no issues, but when a unique application comes along, leaders need a discerning eye and the right tools to get to the bottom of things.
Tips for Effective Credentialing
Establishing detailed threshold criteria
Appropriately considering waivers
Spotting red flags
Giving and getting references
Managing incomplete applications
Addressing misrepresentations administratively
Aligning recruitment and credentialing
Privileging Disasters& Managing Privileging Challenges
Delineating Privileges: Core privileges, special privileges, and how to decide who is granted (and can relinquish) what
Low and no volume
Privileges for new treatments and procedure
Privileges that cross specialty and disciplinary lines
Privileges for Advanced Practice Professionals (APPs) 
Remember Dr. Ember?  He's Back, On Staff, and on Your Agenda (Peer Review of Clinical Concerns Case Study)
After suffering a few setbacks during the credentialing process, Dr. Ember joined our Medical Staff.  While his initial appointment term went relatively smoothly, recently concerns about his clinical performance have come to the leadership's attention.  With his checkered background – and now spotty performance – is there room for a second chance?  How can we get there from here?  And what would the second chance look like?
Tips for Navigating the Progressive Steps of Peer Review
When and how to notify a practitioner that clinical concerns have been raised through the peer review process
Deciding if precautionary suspension is appropriate – and acting on that decision
Obtaining practitioner input
Addressing conflicts of interest in credentialing and peer review matters
Getting Disruptive Behavior Under Control Before it Ruins Your Culture and Jeopardizes patient Care – Meet Dr. Dos-Ruptive!
Dr. Dos-Ruptive is a man with many faces.  He can be violent and angry, defiant, and demanding.  He can be charismatic and manipulative.  Passive-aggressive.  Argumentative.  Even all of the above.  While there are many shades of unprofessional conduct, all share a common characteristic – they disrupt the care environment and undermine employee morale and patient safety.  Using real-life examples of unprofessional conduct, this session will illuminate what unprofessional conduct looks like – and emphasize the value of a Medical Staff Professionalism Policy to guide management of these most difficult issues.
Tips for Navigating the Progressive Steps of Peer Review when unprofessional Conduct is at issue
Choosing the best man for the job (The wellness committee? The Professional Practice Evaluation Committee?  A Leadership Council? The MEC?  The Board?)
Heading off retaliation against those who report conduct
When to consider a psychiatric evaluation
When the physician perceives herself as the lone champion of quality
Managing avoidance tactics (e.g. refusal to attend a meeting) swiftly, administratively, and without breaking a sweat
Stay on track! How to avoid distractions, deflections, and threats raised by the practitioner
Drafting – and monitoring – performance improvement plans for a colleague with conduct issues
Unique concerns when unprofessional conduct involves sexual harassment
Planning a collegial meeting to discuss a behavioral concern – a variation on a familiar theme! Meet Dr. Rattler!
Dr. Rita Rattler is a perfectionist. And she's got her Mensa certificate to prove it.  Unlike some other Medical Staff members who she perceives as sleepwalking through their careers with quiet complacency, Dr. Rattler thinks of each day as an opportunity to pursue excellence and strive for constant improvement.  So, she has high expectations– for herself and for the rest of the healthcare team.  The trouble is, her zeal may have gotten out of control.  Hospital personnel are complaining.  Dr. Rattler's behaviors are escalating.  Can a crisis be averted through early intervention?  Is there a way to discuss behavior issues with a practitioner without burning the bridge?  How can leaders prepare for such a meeting?
Navigating Practitioner Health Issues During Credentialing and Peer Review Activities
What – and when – to ask about health issues during the credentialing process
Types of impairment that should be on your radar
The warning signs of addiction
Requesting that a practitioner undergo a health evaluation – a few preparatory steps can improve your chances of getting helpful information
Drafting – and monitoring – performance improvement plans for a colleague with a health impairment
Managing leaves of absence and reinstatement
Bulletproof Investigations & Manageable (or At Least Survivable) Hearings
When collegial intervention fails (or is not an option), Medical Staff leaders have no choice but to resort to less routine peer review activities, like the "investigation" process.  And sometimes that leads to "corrective action."  While those more formal parts of peer review activity are less common than collegial steps, they have high stakes and it's important that they be performed with precision.  During this session, we will provide best practice tips for getting through the end game while managing risk and providing each practitioner with due process.
Maximizing Legal Protections for Medical Staff Leaders, Under the Law AND in Organizational Documents
Takeaway Tips And Hot Topics – Medical Staff Bylaws Edition
During this segment, we will discuss "hot topics" (including 2022-23 update!) and summarize the best practice recommendations for Medical Staff Bylaws and other Medical Staff policies that were covered throughout the course.  Take home a checklist of "best practices" for Bylaws that can be used to evaluate your current documents – or make improvements – right away.
Let's Get Quizzical!
Get ready to be quizzed on a smorgasbord of topics that implicate legal knowledge.  Find out how prepared you are to navigate the most complex and confusing realms of Medical Staff leadership:
The National Practitioner Data Bank (NPDB) – What's Reportable? What's Not?
EMTALA and On-Call Obligations
Who Should Attend?
We highly encourage these positions to attend:
Medical Staff Officers
Department Chiefs
Credentials Committee Members
MEC Members
Bylaws Committee Members
VPMAs, CMOs, and Medical Directors
Medical Staff Services Professionals
Quality/Performance Improvement Directors
Hospital Management
Hospital Counsel
Participation by all individuals is encouraged. Please notify us at least two weeks in advance of the program as advance notification of any special needs will help us provide better service.
Certification
Educational Intent
This program is designed for physicians who serve in Medical staff leadership positions in hospitals.
Upon completion of this program, participants should be able to:
identify common credentialing issues and develop best practices relating to initial appointment, reappointment, and clinical privileges;
identify and manage the variety of peer review issues that confront them in their roles as physician leaders; and
define the legal responsibilities of Medical Staff leaders and the legal protections available to them.
Continuing Education Credit

In support of improving patient care, this activity has been planned and implemented by the University of Pittsburgh and HortySpringer Seminars. The University of Pittsburgh is jointly accredited by the Accreditation Council for Continuing Medical Education (ACCME), the Accreditation Council for Pharmacy Education (ACPE), and the American Nurses Credentialing Center (ANCC), to provide continuing education for the healthcare team.
This activity is approved for the following credit:  AMA PRA Category 1 Credit™. Other health care professionals will receive a certificate of attendance confirming the number of contact hours commensurate with the extent of participation in this activity.
Category 1 CME Credit
The University of Pittsburgh School of Medicine designates this live activity for a maximum of 11.25 AMA PRA Category 1 CreditsTM for the Phoenix and New Orleans locations and a maximum of 9.75 AMA PRA Category 1 CreditsTM for the Amelia Island location. Physicians should claim only the credit commensurate with the extent of their participation in the activity.
NAMSS Accreditation
This course has been approved for National Association of Medical Staff Services (NAMSS) for up to 11 hours of continuing education credit(s) for the Phoenix and New Orleans locations and 9.75 credits for the Amelia Island location. Accreditation of this educational content in no way implies endorsement or sponsorship by NAMSS.
Presenter Disclosure Statement
In accordance with the Accreditation Council for Continuing Medical Education requirements on disclosure, information about relationships of presenters with commercial interests (if any) will be included in materials distributed at the time of the conference.
Seminar Disclaimer
HortySpringer Seminar Disclaimer Statement:

The information presented at these seminars and the supplementary materials provided to registrants are intended for educational and informational purposes only. Nothing contained therein is to be considered as the rendering of legal advice for specific cases or circumstances. No one should act or refrain from acting on the basis of any information presented at these seminars without seeking the appropriate legal or other professional advice on the particular facts and circumstances at issue from a lawyer practicing as permitted by applicable laws, regulations or rules of professional conduct. No attorney-client relationship is formed by registration for any seminar or the use of the seminar materials.
Faculty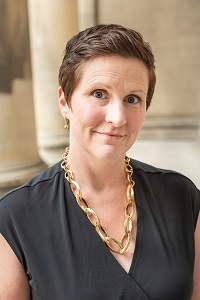 Rachel E. Remaley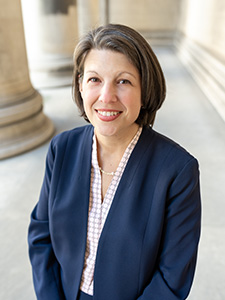 LeeAnne M. Mitchell
Registration
Registration Pricing Tier:
$1,695/person for 1-3 attendees
$1,450 for each additional registrant
(Attendees must attend the same seminar location and be from the same hospital to receive the discounted rate)
Included With Registration Fee
Online Access to slide text, forms, letters, procedures, suggestions for policy elements and more.
Hotel Reservations
All registrants are responsible for making their own hotel reservations. Special group room rates have been established for HortySpringer registrants. The special group rate rooms are available until 30 days from the seminar date, or until the room block sells out, whichever comes first.  Within 30 days of the program, you may not be able to get rooms or receive the special rate.
Refund Policy
If registration is canceled (and notice of the cancellation is received at least 30 days before the seminar), the registration fee will be refunded, minus a $100 per person processing fee.
If cancellation is received less than 30 days before the seminar, the registration fee is nonrefundable, but can be applied to another seminar and location within one year.
With notice, you may substitute registrants at any time.
There will be no credit granted for no-shows at the time of the seminar.