Introduction
The Complete Course for Medical Staff Leaders
Credentialing, privileging, peer review, managing issues of behavior and health…and that's just the beginning! Yet, none of this is taught in medical school or residency. There's too much at stake to learn on the job.
Using updated program materials along with interactive real-world case studies, new seminar faculty Rachel Remaley and LeeAnne Mitchell will help to develop your leaders' skills and provide practical take-home tips and resources they can begin to use immediately within their organization.
Topics
Day 1 — A Day in the Life of a New Department Chief and the Credentials Committee
Challenges of Leadership —
Patient Safety Starts with YOU!
Tips for Effective Credentialing —
Initial Appointment Case Study
Align recruitment and credentialing
Catch issues up front!
Threshold criteria — raising the bar
Don't process incomplete applications!
When it comes to references, follow the Golden Rule
Reappointment
An educational opportunity!
Low/no-volume practitioners
Conditional reappointment
Privileging Decisions Matter!
Developing criteria for new procedures and procedures that cross specialty lines
Privileging Advanced Practice Clinicians (APCs)
Practitioner reentry
The Peer Review Challenge
Understanding OPPE and FPPE: How to make it work!
Day 2 — Solving Problems
Addressing a Quality Concern — Case Study
Performance Improvement Plans for physicians and APCs
Can information be shared with an affiliated group that employs practitioners?
How to Deal with Disruptive Behavior that Undermines a Culture of Safety
Collegial intervention role play
Progressive steps for professionalism
Sexual Harassment — You Be the Judge!
Practitioner Health

and

Aging
Know the warning signs
Options to address the late-career practitioner
Investigations — Case Study
Who should investigate?
Should lawyers be involved?
Take home tips
Automatic Relinquishment
Leaves of Absence
Day 3 — MEC Meeting
MEC Agenda
Leadership Council Report
Status Report — Suspension
NPDB Reporting Policy
Report of ED Call Task Force
Report of Bylaws Work Group
Report on Proposed New Policy on Social Media
Report of Succession Planning/Leadership Academy Work Group
Take-Home Checklist — Key points for Bylaws and Policies to Implement Best Practices
Who Should Attend?
Bring a team comprised of the following:
Medical Staff Officers
Department Chiefs
Credentials Committee Members
MEC Members
Bylaws Committee Members
VPMAs, CMOs, and Medical Directors
Medical Staff Services Professionals
Quality/Performance Improvement Directors
Hospital Management
Hospital Counsel
Participation by all individuals is encouraged. Please notify us at least two weeks in advance of the program as advance notification of any special needs will help us provide better service.
Certification
Educational Intent
This program is designed for physicians who serve in Medical staff leadership positions in hospitals.
Upon completion of this program, participants should be able to:
identify common credentialing issues and develop best practices relating to initial appointment, reappointment, and clinical privileges;
identify and manage the variety of peer review issues that confront them in their roles as physician leaders; and
define the legal responsibilities of Medical Staff leaders and the legal protections available to them.
Continuing Education Credit

In support of improving patient care, this activity has been planned and implemented by the University of Pittsburgh and HortySpringer Seminars. The University of Pittsburgh is jointly accredited by the Accreditation Council for Continuing Medical Education (ACCME), the Accreditation Council for Pharmacy Education (ACPE), and the American Nurses Credentialing Center (ANCC), to provide continuing education for the healthcare team.
This activity is approved for the following credit:  AMA PRA Category 1 Credit™. Other health care professionals will receive a certificate of attendance confirming the number of contact hours commensurate with the extent of participation in this activity.
The University of Pittsburgh designates this live activity for a maximum of 11.25 AMA PRA Category 1 Credits™. Physicians should claim only the credit commensurate with the extent of their participation in the activity.
Category 1 CME Credit
The University of Pittsburgh School of Medicine designates this live activity for a maximum of 11.25 AMA PRA Category 1 CreditsTM. Physicians should claim only the credit commensurate with the extent of their participation in the activity.
NAMSS Accreditation
This course has been approved for National Association of Medical Staff Services (NAMSS) for up to 11 hours of continuing education credit(s). Accreditation of this educational content in no way implies endorsement or sponsorship by NAMSS.
Presenter Disclosure Statement
In accordance with the Accreditation Council for Continuing Medical Education requirements on disclosure, information about relationships of presenters with commercial interests (if any) will be included in materials distributed at the time of the conference.
Feedback
Feedback from past attendees of  the Complete Course for Medical Staff Leaders:
"Presentations were well done. The subjects were handled in a very interesting way and I enjoyed the humor as well!"  — General Counsel @ Chicago
"This was an excellent seminar.  The material was appropriate and the presenters were outstanding! Most professional and interesting presentations that I have ever seen at a conference. My attention was held — and the discussions topics were very relevant. This was an inspiring course which challenged me to step up to a new level as med staff president of a medium sized community hospital."  — Medical Staff President @ Chicago
"All 3 of the presenters were great teachers and very engaging.  I really enjoyed the conference!"  — Physician @ Chicago
"This was a very well-produced series of presentations by experts in the field. It was a pleasure to learn from them."
"This was one of the best professional presentations I've attended.  Great balance of conceptual and factual material, engagingly presented."
"Any and every physician leader should undergo this course."
"As the new Chief of Surgery, this was an excellent first start."
"This is my second time attending. I've never been disappointed, always leave feeling like I've learned a lot!"
"Excellent Information.  It motivates me to go home and make things happen.  I feel more prepared."
"Super course; super location!"
"Wonderful!  Informative, yet entertaining."
"Very good!  AM meeting, PM free…  Great Format!"
"I loved the role playing.  Very nice integration of PowerPoint, audio & theater."
"I am very new to physician leadership and I found the information presented to be extremely helpful.  It gave me a broad introduction and a good understanding of the topics presented."
"Wonderful conference; best I have ever been to. The presenters were so engaging.  I just loved it!"
Seminar Disclaimer
HortySpringer Seminar Disclaimer Statement:

The information presented at these seminars and the supplementary materials provided to registrants are intended for educational and informational purposes only. Nothing contained therein is to be considered as the rendering of legal advice for specific cases or circumstances. No one should act or refrain from acting on the basis of any information presented at these seminars without seeking the appropriate legal or other professional advice on the particular facts and circumstances at issue from a lawyer practicing as permitted by applicable laws, regulations or rules of professional conduct. No attorney-client relationship is formed by registration for any seminar or the use of the seminar materials.
Faculty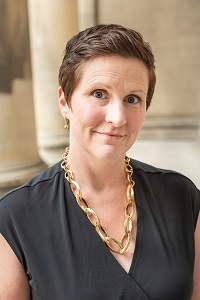 Rachel E. Remaley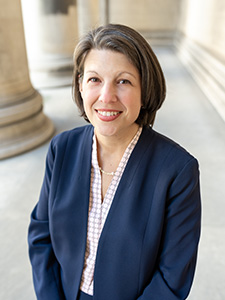 LeeAnne M. Mitchell
Registration
$1,695 Individual
or
$5,580 for a team of four
(Your team must attend the same seminar location to receive the team rate. Split locations cannot receive this rate.)
$1,270 for each additional registrant (After a team of four registration)
We offer our programs with a team fee because we find that it usually requires at least three or four Board members or physician leaders to implement changes or to move forward on any particular matter.
Included With Registration Fee
Online Access to slide text, forms, letters, procedures, suggestions for policy elements and more.
Hotel Reservations
All registrants are responsible for making their own hotel reservations. Special group room rates have been established for HortySpringer registrants. The special group rate rooms are available until 30 days from the seminar date, or until the room block sells out, whichever comes first.  Within 30 days of the program, you may not be able to get rooms or receive the special rate.
Refund Policy
If registration is canceled (and notice of the cancellation is received at least 30 days before the seminar), the registration fee will be refunded, minus a $100 processing fee.
If cancellation is received less than 30 days before the seminar, the registration fee is nonrefundable, but can be applied to another seminar and location within one year.
With notice, you may substitute registrants at any time.
There will be no credit granted for no-shows at the time of the seminar.