Introduction
September Grand Rounds – Back to the Basics: Focus on Fundamental Fairness
September 5, 2023 - 1:00 pm to 2:00 pm (ET)
Medical Staff leaders cannot solve the crises of physician burnout and lack of Medical Staff engagement purely through performance of credentialing, peer review, and other Medical Staff duties.  But, by performing those duties and roles with fundamental fairness, Medical Staff leaders can show the utmost respect and care for their friends and colleagues and help to build morale and comradery where it may otherwise be absent.  You can lessen the burden.  Join us for the September installment of Grand Rounds, where we will discuss ways that physician leaders can promote fundamental fairness in credentialing and peer review and, in turn, build better relationships and better buy-in for these processes.
Topics:
Transparency to practitioners in the credentialing process – prompt and open communication about suspected misrepresentations, concerns keeping the application incomplete, and the likelihood that an application for reappointment may be denied
The involvement of individuals who have a conflict of interest in peer review activities
Practitioner access to information in the credentialing and/or peer review files
Practitioner access to "complaints" filed about him/her (is there a right to confront your accuser?)
Notice and an opportunity to be heard about peer review concerns before the outcome and any intervention are decided
The right of a practitioner to be accompanied by a lawyer or colleague at a meeting
Including practitioners in the tailoring of a PIP
Meeting with practitioners prior to precautionary suspension
Providing an opportunity for a practitioner to suggest less restrictive alternatives
Rights of practitioners during an investigation – is there a right to a copy of an external review report? A right to have the matter reviewed by the practitioner's own expert?  A right to meet with the investigating committee?
Hearing and appeal rights – is there a right to documentation? A lawyer?  A right to call any and all witnesses?  A right to have colleagues present?  A right to voir dire of the hearing panel?  A right to object and/or strike panel members?
Learning Objectives
Upon completion of this audio conference, participants should be able to:
Identify best practices to promote transparency in credentialing and peer review;
Identify best practices to obtain input from practitioners when a question is raised about their clinical performance or behavior; and
Identify the legal risks to not managing conflicts of interest and not giving practitioners an opportunity to provide input.
Education Credit
Instructions on how to obtain your Continuing Education certificate for audio conferences will be e-mailed to the contact person for your organization at the conclusion of this audio conference.
Category 1 CME
Joint Provider Statement
This activity has been planned and implemented in accordance with the accreditation requirements and policies of the Accreditation Council for Continuing Medical Education (ACCME) through the joint providership of the University of Pittsburgh School of Medicine and HortySpringer Seminars.  The University of Pittsburgh is an affirmative action, equal opportunity institution.  The University of Pittsburgh School of Medicine is accredited by the ACCME to provide continuing medical education for physicians.
The University of Pittsburgh School of Medicine designates this educational activity for a maximum of 1 AMA PRA Category 1 Credit™.  Physicians should only claim credit commensurate with the extent of their participation in the activity.
NAMSS Continuing Education Credit
This course has been approved for National Association of Medical Staff Services (NAMSS) continuing education credit and NAMSS hereby awards 1.0 NAMSS continuing education credits for participation in this activity.  Accreditation of this educational content in no way implies endorsement or sponsorship by NAMSS.
About Grand Rounds
Designed for even the busiest hospital and medical staff leaders, registration for the year-long series is a quick and inexpensive way for Medical Staff Officers, members of the Medical Executive Committee, Department Chairs, Chairs of the Credentials and Peer Review Committees, and the Chairs of other key Medical Staff committees to have access to the most up-to-date health care information at their fingertips while obtaining valuable CME credits as well.
The audio conference series consists of twelve audio conferences spread over the course of the year (one AC/month)
Each audio conference is offered the first Tuesday of each month from 1:00 – 2:00 p.m. (Eastern Time).
Registration includes an MP3 containing the audio conference at no additional charge following each conference.
CME credit issued for live conference participation only.
HortySpringer Audio Conference Disclaimer
The information presented during an audio conference and any supplementary materials provided to registrants are intended for educational and informational purposes only. Nothing contained therein is to be considered as the rendering of legal advice for specific cases or circumstances.
No one should act or refrain from acting on the basis of any information presented during an audio conference without seeking the appropriate legal or other professional advice on the particular facts and circumstances at issue from a lawyer practicing as permitted by applicable laws, regulations or rules of professional conduct. No attorney-client relationship is formed by registration for an audio conference or the use of the supplementary materials.
Faculty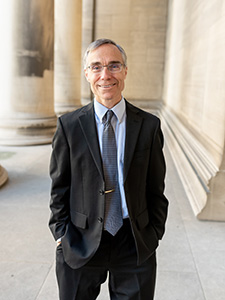 Phil Zarone
Registration
Audio Conferences/Grand Rounds Registration: $250 and includes:
1 AMA PRA Category 1 Credit™*
1.0 NAMSS continuing education credit*
One MP3 recording to share with your staff throughout the year.
Three additional phones lines. You may purchase additional lines for $50/line, per audio conference.
Can't make the live audio conference? No problem! We offer single MP3 recordings for $250/each (Separate MP3 purchase does not qualify for CME credits. CMEs will only be given for live participation the day of the AC).
Want the entire 2023 Grand Rounds AC Series?
If you would like to purchase the entire 2023 Grand Rounds audio conference series, we're happy to offer you a special rate of $1,850 to include all 12 episodes (one per month). Please contact our office for more information.
*Not all audio conferences will be approved for continuing medical education credits.