Introduction
The Advanced Roundtable for Physician Leaders
Physician leaders need critical management and leadership skills like never before. Interim moments of stability when you can catch your breath are rare, if ever.
Managing a hospital's medical staff is more challenging than it has ever been, requiring standard AND varied expertise.
Leading a clinically integrated organization requires communicating, modeling, adapting and engaging the physicians you represent toward excellence and effectiveness.
The future necessitates reshaping the medical staff, to serve its physicians, groom its leaders and become a force in the new care delivery model. The traditional medical staff structure is not necessarily congruent with coordinated, continuous care and value-based purchasing.
This seminar presents up-to-the-minute information, tools, skills and structure to help you both manage and lead the growing range of issues in the physician – health system relationship.
Dates and Locations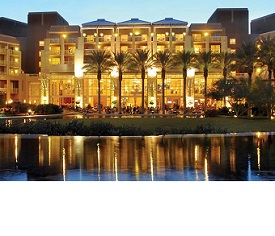 November 16 - 18, 2017
JW Marriott Phoenix Desert Ridge Resort and Spa
Phoenix, AZ
The JW Marriott Phoenix Desert Ridge Resort & Spa offers everything you'll require for a remarkable experience. Showcasing an array of first-class resources, intuitive service and a picture-perfect location in the heart of Phoenix, this hotel provides an effortless blend of style, comfort and luxury. All of their gorgeously appointed hotel rooms and suites are overflowing with top-quality amenities, as well as awe-inspiring views of immaculate desert vistas and striking mountains.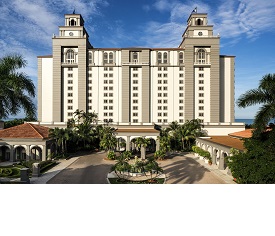 February 1 - 3, 2018
The Ritz-Carlton, Naples
Naples, Florida
Enjoy the beautiful Ritz-Carlton Naples, located on the Platinum Coast along the Gulf of Mexico. Stroll along the miles of white sandy beach, relax in the hotel's beautiful new spa, play tennis, or enjoy a round of golf at Tiburon, the Ritz-Carlton's Greg Norman-designed 18-hole course.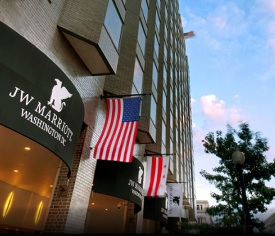 April 12 - 14, 2018
JW Marriott Washington
Washington, DC
The JW Marriott Washington, DC is full of comfort, sophistication and style. Ideally situated in the heart of downtown Washington, moments from the National Mall and the US Capitol, this luxury hotel offers everything you need for a wonderful visit.
Topics
Hot Topics – Cool Deliberation and Guidance
 The Advanced Roundtable for Physician Leaders provides indispensable training for physicians who are leading their organizations through the massive, disruptive, yet promising transformation that our health care delivery system is experiencing.
Physician leadership has never been more important. The most successful organizations are those with physician leadership at every level. There is little time to learn on the job.
The Advanced Roundtable for Physician Leaders employs case studies to guide experienced leaders through the most perplexing situations they will confront. Resolutions are guided by expert faculty, Dr. Della Lin and attorney Linda Haddad, and by the vast experiences of the participants themselves.
Hot topics include:
Reshaping the Medical Staff to Lead in Cost and Quality
Physician leadership time must be rechanneled. Multiple committees and departments for credentialing and retrospective peer review make little sense when an accomplished medical staff professional can handle so much of that. Physician expertise and ingenuity are needed  increasingly in redesigning care and bringing along their colleagues into a world of evidence-based medicine and value-based care.
Physician leadership must now take responsibility for COSTS, PATIENT SAFETY AND QUALITY OF CARE. Do you have a strategy for each?
Learn what the new organization looks like and what its tasks are. We learn more about that each day as innovative approaches propel better care and more joyful physician engagement. Many new structures that hold great promise are explored as form follows the function of newly-designed care.
Driving the Quality Agenda
Physicians, hospitals and their related entities must provide excellent, cost-effective care. This is not a lofty goal — it is survival. Large employers and insurers "steer" patients to those who have the data to prove that patients do well. Settling for less than excellence in a particular service or department threatens the entire organization. Leaders cannot wait for departments or committees to adopt new bylaws or policies or protocols. Tolerating or cajoling those who do not comply is an unaffordable luxury. The culture of safety must be more than a mantra.
Fired Up or Burned Out?
Burnout is just one of several symptoms and behaviors that can lead to an impaired medical staff that functions suboptimally in your hospital. According to Mayo Clinic's 2015 study, on average, over 54% of physicians who responded reported symptoms of burnout. Everyone talks about it, but most focus on how doctors can be more "mindful" and "make time" for work-life balance. Few address the organizational structure that contributes to burnout. We do. We shift the focus.
Navigating the Inevitable Challenges
Many challenges faced by physician leaders can be anticipated so policies and skill sets can be at the ready. These case studies work through:
the brilliant clinician who behaves badly, sometimes cruelly;
the new recruit who turns out to be just a little undertrained or unpolished;
the young hotshot with so much promise, but has a suspected addiction; and
the beloved, but aging, mentor who needs someone to say with love, honor and dignity, "it is time."
Who Should Attend
Chief Medical Officers
Board Members (and with the team that will help them lead)
Chief Executive Officers
Medical Directors
Vice Presidents for Medical Affairs
Experienced Medical Staff Leaders
Senior Department Chiefs
Experienced Medical Staff Professionals
Participation by all individuals is encouraged. Advance notification of any special needs will help us provide better service. Please notify us at least two weeks in advance of the program.
Certification
Educational Intent
Upon completion of this program, participants should be able to:
better understand the pressures experienced by physician leaders and how those can be balanced and managed with the legal responsibilities leaders owe to the hospital and its patients;
take steps to break down the silos of hospital leadership (Board, management, physician) and enhance communication between them, and how these should be documented;
implement best practices for collegial steps, counseling and mentoring practitioners and documentation of these steps; and
have a working knowledge of the best way to manage the conflict of interest situations that arise on every medical staff.
Continuing Education Credit

This activity has been planned and implemented in accordance with the accreditation requirements and policies of the Accreditation Council for Continuing Medical Education (ACCME) through the joint providership of the University of Pittsburgh School of Medicine and HortySpringer Seminars. The University of Pittsburgh School of Medicine is accredited by the ACCME to provide continuing medical education for physicians.
Category 1 CME Credit
The University of Pittsburgh School of Medicine designates this live activity for a maximum of 11.25 AMA PRA Category 1 CreditsTM. Physicians should claim only the credit commensurate with the extent of their participation in the activity.
CEU Credit
Other healthcare professionals are awarded 1.125 continuing education units (CEU's) which are equal to 11.25 contact hours.
NAMSS Accreditation
This course has been approved for National Association of Medical Staff Services (NAMSS) for up to 11 hours of continuing education credit(s). Accreditation of this educational content in no way implies endorsement or sponsorship by NAMSS.
Presenter Disclosure Statement
In accordance with the Accreditation Council for Continuing Medical Education requirements on disclosure, information about relationships of presenters with commercial interests (if any) will be included in materials distributed at the time of the conference.
Feedback
Feedback from past attendees of The Advanced Roundtable for Physician Leaders:
"I truly enjoyed this course and feel that it will help me moving forward in my leadership role."
"Very in-depth on all topics.  My expectations were met."
This is a great course with lots of new and current information."
"Linda's presentation on bringing joy and relevance to our medical staff was fascinating!"
Faculty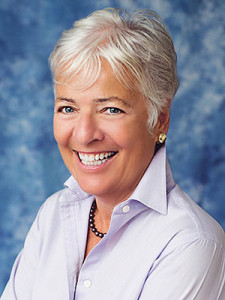 Linda Haddad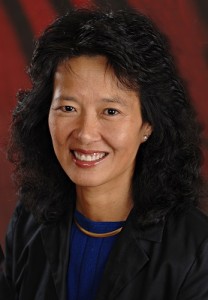 Della Lin, MD
Registration
Registration fee:
$1,595 Individual
or
$4,950 for a team of four
$   950 for each additional registrant (after a team of four registration)
We design our programs with a team fee because we found that it usually requires at least three or four Board members or physician leaders to implement changes or to move forward on any particular matter.
You can send a team of four to one seminar in one location, or you can register at multiple locations and for multiple programs.
Included With Registration Fee
Online Access to forms, policies, procedures, sample bylaws language and more
Hotel Reservations
All registrants are responsible for making their own hotel reservations. Special group room rates have been established for HortySpringer registrants. The special group rate rooms are available until 30 days from the seminar date, or until the room block sells out, whichever comes first.  Within 30 days of the program, you may not be able to get rooms or receive the special rate.
Refund Policy
Seminar cancellations/refunds are subject to a $100 processing fee.