Introduction
August Grand Rounds – Fast Forward to the Future: Medical Staff Bylaws Update
August 8, 2023 - 1:00 pm to 2:00 pm (ET)
During this installment of Grand Rounds, we will discuss "hot topics" (including 2022-23 update!) and summarize the best practice recommendations for Medical Staff Bylaws and other Medical Staff policies that were covered throughout the course.  Take home a checklist of "best practices" for Bylaws that use to evaluate your current documents – or make improvements – right away.
Topics:
The Joint Commission is now allowing three-year credentialing cycles! We will discuss the pros and cons of credentialing every three years vs. two years.
In many jurisdictions, the peer review privilege is under attack. Bylaw and policy language making it clear that individuals are performing activities at the request of committees, specifying the duties of committees and their members, etc., can make all the difference when arguing that your records of peer review activities should be protected.
Transparency is key to information sharing! Most practitioners now agree that it is reasonable and appropriate for health care providers within a system (and sometimes outside a system) to liberally share information concerning practitioners they have in common.  But, not all have established methods or policy language to support liberal sharing.  We will discuss the importance of applicant databases, push notifications, pull notifications, and policy language supporting all of these important tools.  We will also discuss notification and involvement of practitioner employers in the peer review process.
Eligibility criteria update
Modernize your meetings! In the wake of COVID-19, and with many Medical Staffs combining functions or unifying, the nature of meetings has fundamentally changed.  You can revise your Bylaws to provide leaders with the tools that are necessary to make meetings easier to attend and, in turn, increase participation and engagement.
Learning Objectives
Upon completion of this audio conference, participants should be able to:
Update the threshold eligibility criteria set forth in the Medical Staff Bylaws or related Medical Staff policies (e.g., Credentials Policy) to incorporate more stringent criteria and/or to clarify ambiguities in existing criteria to allow for easier, fairer enforcement
Update Bylaws language to better maximize privilege protections for credentialing and peer review information and avoid waiver of that privilege wherever possible
Make changes to attendance and meeting requirements to reflect more modern methods by which Medical Staff leaders conduct their activities
Education Credit
Instructions on how to obtain your Continuing Education certificate for audio conferences will be e-mailed to the contact person for your organization at the conclusion of this audio conference.
Category 1 CME
Joint Provider Statement
This activity has been planned and implemented in accordance with the accreditation requirements and policies of the Accreditation Council for Continuing Medical Education (ACCME) through the joint providership of the University of Pittsburgh School of Medicine and HortySpringer Seminars.  The University of Pittsburgh is an affirmative action, equal opportunity institution.  The University of Pittsburgh School of Medicine is accredited by the ACCME to provide continuing medical education for physicians.
The University of Pittsburgh School of Medicine designates this educational activity for a maximum of 1 AMA PRA Category 1 Credit™.  Physicians should only claim credit commensurate with the extent of their participation in the activity.
NAMSS Continuing Education Credit
This course has been approved for National Association of Medical Staff Services (NAMSS) continuing education credit and NAMSS hereby awards 1.0 NAMSS continuing education credits for participation in this activity.  Accreditation of this educational content in no way implies endorsement or sponsorship by NAMSS.
About Grand Rounds
Designed for even the busiest hospital and medical staff leaders, registration for the year-long series is a quick and inexpensive way for Medical Staff Officers, members of the Medical Executive Committee, Department Chairs, Chairs of the Credentials and Peer Review Committees, and the Chairs of other key Medical Staff committees to have access to the most up-to-date health care information at their fingertips while obtaining valuable CME credits as well.
The audio conference series consists of twelve audio conferences spread over the course of the year (one AC/month)
Each audio conference is offered the first Tuesday of each month from 1:00 – 2:00 p.m. (Eastern Time).
Registration includes an MP3 containing the audio conference at no additional charge following each conference.
CME credit issued for live conference participation only.
HortySpringer Audio Conference Disclaimer
The information presented during an audio conference and any supplementary materials provided to registrants are intended for educational and informational purposes only. Nothing contained therein is to be considered as the rendering of legal advice for specific cases or circumstances.
No one should act or refrain from acting on the basis of any information presented during an audio conference without seeking the appropriate legal or other professional advice on the particular facts and circumstances at issue from a lawyer practicing as permitted by applicable laws, regulations or rules of professional conduct. No attorney-client relationship is formed by registration for an audio conference or the use of the supplementary materials.
Faculty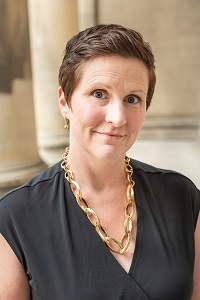 Rachel E. Remaley
Registration
Audio Conferences/Grand Rounds Registration: $250 and includes:
1 AMA PRA Category 1 Credit™*
1.0 NAMSS continuing education credit*
One MP3 recording to share with your staff throughout the year.
Three additional phones lines. You may purchase additional lines for $50/line, per audio conference.
Can't make the live audio conference? No problem! We offer single MP3 recordings for $250/each (Separate MP3 purchase does not qualify for CME credits. CMEs will only be given for live participation the day of the AC).
Want the entire 2023 Grand Rounds AC Series?
If you would like to purchase the entire 2023 Grand Rounds audio conference series, we're happy to offer you a special rate of $1,850 to include all 12 episodes (one per month). Please contact our office for more information.
*Not all audio conferences will be approved for continuing medical education credits.