Rachel Remaley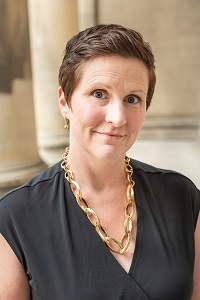 B.S., Carlow College (cum laude)
J.D., Case Western Reserve University (cum laude)
RACHEL REMALEY is a partner with the law firm of Horty, Springer & Mattern, P.C. in Pittsburgh, Pennsylvania. She has extensive experience working with hospitals and physician leaders to manage issues involving the clinical performance, professional conduct, and health of practitioners. In addition, she has assisted numerous hospitals and physician leaders with the development and revision of medical staff bylaws, credentialing policies and manuals, and other medical staff policies and procedures.
A significant portion of Ms. Remaley's practice involves providing education to hospital and physician leaders. She frequently presents at hospital and medical staff retreats, as well as meetings of compliance, risk management, and medical staff service professionals.  Ms. Remaley has served as a faculty member for HortySpringer's Physician Employment Institute, The Credentialing Clinic and The Peer Review Clinic and, along with LeeAnne Mitchell, currently leads Strategies for Managing Physician Health and Disruptive Conduct, providing next-level education for experienced leaders who are called upon to tackle some of the most difficult leadership dilemmas.
Prior to joining Horty, Springer & Mattern, Ms. Remaley obtained her undergraduate degree from Carlow University, graduating cum laude. She then obtained her Juris Doctor degree from Case Western Reserve University, graduating cum laude.