Introduction
December's Grand Rounds: Forming A Unified Medical Staff– Critical Access Hospitals Can Now Join the Fun!
December 20, 2022 - 1:00 pm to 2:00 pm (ET)
In 2012, the Centers for Medicare & Medicaid Services ("CMS") took the position that while it was permissible for a multi-hospital system to have a single Governing Board, each hospital that was separately certified by Medicare had to have its own Medical Staff.  Fortunately, in 2014, CMS reversed its position and revised the Medicare Conditions of Participation to allow hospitals that are part of the same system and have the same Governing Board, to have a "unified and integrated" Medical Staff, but this revision did not apply to critical access hospitals.  However,  as part of the final OPPS regulations for 2023, CMS has revised  the Medicare Conditions for Critical Access Hospitals to allow critical access hospitals to be part of a unified medical staff in a multi-hospital system.
There are a number of procedural requirements that must be followed when establishing a unified medical staff as well as some ongoing requirements which must be satisfied once a unified medical staff has been established.  In addition, there are several practical and operational issues that should be considered when structuring a unified medical staff. Join Dan Mulholland and Lauren Massucci for this segment of HortySpringer's 2022 Grand Rounds Audio Conference series in which they will walk you through many of these issues including:
Legal issues to consider in forming a unified medical staff.
Advantages and potential drawbacks of a unified medical staff.
Process for establishing a unified medical staff.
Requirements of unified medical staff.
Requirements for unified medical staff bylaws.
Medical Staff structural issues to consider.
Alternatives to forming a unified medical staff.
Learning Objectives
Understanding CMS' requirements for establishing and maintaining a unified Medical Staff.
Understanding the key practical and operational issues that that should be considered when structuring a unified Medical Staff.
Understanding the advantages and disadvantages of a unified Medical Staff and some alternative structure.
About Grand Rounds
Designed for even the busiest hospital and medical staff leaders, registration for the year-long series is a quick and inexpensive way for Medical Staff Officers, members of the Medical Executive Committee, Department Chairs, Chairs of the Credentials and Peer Review Committees, and the Chairs of other key Medical Staff committees to have access to the most up-to-date health care information at their fingertips.
The audio conference series consists of twelve audio conferences spread over the course of the year (one AC/month)
Registration includes an MP3 containing the audio conference at no additional charge following each conference.
HortySpringer Audio Conference Disclaimer
The information presented during an audio conference and any supplementary materials provided to registrants are intended for educational and informational purposes only. Nothing contained therein is to be considered as the rendering of legal advice for specific cases or circumstances.
No one should act or refrain from acting on the basis of any information presented during an audio conference without seeking the appropriate legal or other professional advice on the particular facts and circumstances at issue from a lawyer practicing as permitted by applicable laws, regulations or rules of professional conduct. No attorney-client relationship is formed by registration for an audio conference or the use of the supplementary materials.
Faculty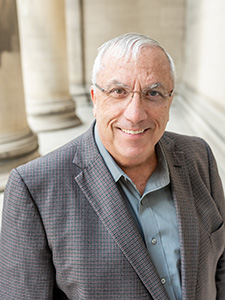 Dan Mulholland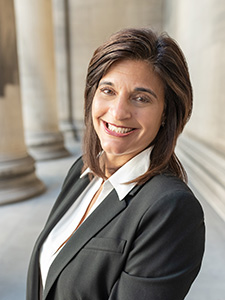 Lauren M. Massucci
Registration
PLEASE NOTE: To assist your staff and medical professionals who work remotely, we will waive the extra line fee for up to 3 additional lines so they are able to listen from their home or office. 
Audio Conferences/Grand Rounds Registration: $250 and includes:
One MP3 recording to share with your staff throughout the year.
Three phones lines. You may purchase additional lines for $50/line, per audio conference.
Can't make the live audio conference? No problem! We offer single MP3 recordings for $250/each (Separate MP3 purchase does not qualify for CME credits. CMEs are only given for live participation the day of the AC).
*Not all audio conferences will be approved for continuing medical education credits.