Dan Mulholland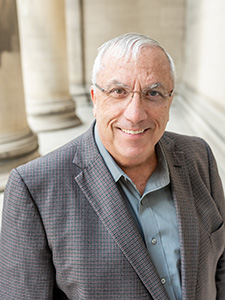 B.A.,  Duquesne University
M.A., Duquesne University
J.D.,  University of Pittsburgh School of Law
DAN MULHOLLAND is a senior partner in the law firm of Horty, Springer & Mattern, P.C. in Pittsburgh, Pennsylvania. He is also an editor of the Health Law Express, a weekly e-newsletter on health law developments, and a speaker at HortySpringer seminars, podcasts and audio conferences.
Mr. Mulholland was named by National Law Journal as one of 40 health care attorneys who have made their mark and he is listed in The Best Lawyers in America. Mr. Mulholland has spoken and written extensively concerning a wide variety of health law topics. He regularly advises clients on hospital medical staff, corporate, tax, fraud and abuse, and compliance matters, prepares and negotiates all manner of contracts between hospitals, physicians and managed care organizations. He also serves as trial and appellate counsel in False Claims Act, antitrust, tax exemption, contract and peer review litigation.
Mr. Mulholland is the former Chair of the Credentialing and Peer Review Practice Group of the American Health Lawyers Association. He frequently provides strategic counseling to hospital and health system boards, as well as transactional services regarding mergers, acquisitions, joint ventures and affiliations.
Prior to joining Horty, Springer & Mattern, Mr. Mulholland obtained his undergraduate degree from Duquesne University. He then obtained his Juris Doctor degree from the University of Pittsburgh School of Law.