Introduction
Making The Most Of Your Relationship With… Telemedicine Contractors
July 7, 2020 - 1:00 pm to 2:00 pm (ET)
---
Making The Most Of Your Relationship With…
Telemedicine Contractors
July 7, 2020
---
Faculty:      
Susan Lapenta and Joshua Hodges
Topics:
Now that CMS and the Joint Commission recognize credentialing by proxy for certain telemedicine relationships, does the Medical Staff or Hospital have to do any credentialing of these individuals? Or is all of that left to the group? What if the group credentials someone that we don't think meets our standards? Can we tell the group not to credential them for us?
During the course of providing telemedicine service to the Hospital, do telemedicine contractors have to tell us that a practitioner's qualifications have changed (e.g., the practitioner has been convicted of a crime, had a restriction placed on her license, etc.)?
What quality-related information should be shared by a telemedicine contractor with the Hospital and/or Medical Staff leadership?
What quality-related information should be shared by the Medical Staff leadership with the telemedicine contractor?
If the Medical Staff leadership has serious concerns about a telemedicine provider, how can we get that person removed from our facility without being accused of tortiously interfering with the practitioner's business relationship with the contractor?
Learning Objectives
Upon completion of this audio conference, participants should be able to:
Identify the types of provisions that should be included in contracts with telemedicine providers to ensure that providers credentialed by proxy satisfy the same criteria as other Medical Staff members.


*

Articulate the requirements for sharing quality-related information with telemedicine contractors.


*

Articulate the requirements for evaluating information shared by telemedicine contractors as part of the Medical Staff's peer review process.
Education Credit
Instructions on how to obtain your Continuing Education certificate for audio conferences will be e-mailed to the contact person for your organization at the conclusion of each audio conference.
Category 1 CME
Joint Provider Statement
This activity has been planned and implemented in accordance with the accreditation requirements and policies of the Accreditation Council for Continuing Medical Education (ACCME) through the joint providership of the University of Pittsburgh School of Medicine and HortySpringer Seminars.  The University of Pittsburgh is an affirmative action, equal opportunity institution.  The University of Pittsburgh School of Medicine is accredited by the ACCME to provide continuing medical education for physicians.
The University of Pittsburgh School of Medicine designates this educational activity for a maximum of 1 AMA PRA Category 1 Credit™.  Physicians should only claim credit commensurate with the extent of their participation in the activity.
CEUs Credit
Other health care professionals are awarded 0.1 continuing education units (CEUs), which is equal to 1 contact hour.
NAMSS Continuing Education Credit
This course has been approved for National Association of Medical Staff Services (NAMSS) continuing education credit and NAMSS hereby awards 1.0 NAMSS continuing education credits for participation in this activity.  Accreditation of this educational content in no way implies endorsement or sponsorship by NAMSS.
HortySpringer Audio Conference Disclaimer
***
The information presented during an audio conference and any supplementary materials provided to registrants are intended for educational and informational purposes only. Nothing contained therein is to be considered as the rendering of legal advice for specific cases or circumstances.

No one should act or refrain from acting on the basis of any information presented during an audio conference without seeking the appropriate legal or other professional advice on the particular facts and circumstances at issue from a lawyer practicing as permitted by applicable laws, regulations or rules of professional conduct. No attorney-client relationship is formed by registration for an audio conference or the use of the supplementary materials.
About Grand Rounds
The Grand Rounds 2020 Series consists of twelve audio conferences spread over the course of the year, with the goal of providing focused, manageable bites of education for Medical Staff leaders and those who support them.
This year's series is focused on helping physician leaders utilize resources outside the Medical Staff in a manner that achieves the best results for patients and Medical Staff members.
Registration includes an MP3 containing the audio conference at no additional charge following each conference.
Register for the full series of 12 monthly audio conferences. Click here for more information.
CME credit issued for live conference participation.
* Registration fee includes one phone line; you may add up to two additional lines to your order for $50 each line (per audio conference).
Designed for even the busiest hospital and medical staff leaders, registration for the year-long series is a quick and inexpensive way for Medical Staff Officers, members of the Medical Executive Committee, Department Chairs, Chairs of the Credentials and Peer Review Committees, and the Chairs of other key Medical Staff committees to have access to the most up-to-date health care information at their fingertips while obtaining valuable CME credits as well.
Faculty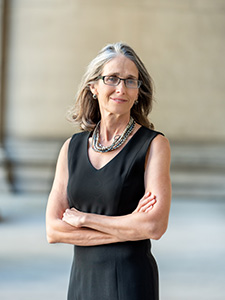 Susan Lapenta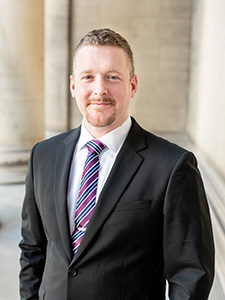 Joshua A. Hodges
Registration
Registration for this audio conference (includes MP3):
$250/line*
Registration for the Grand Rounds 2020 Audio Conference Series:
Mix and Match: 
$250/line* for participation in each 2020 Grand Rounds audio conference.
* Registration fee includes one phone line; you may add up to two additional lines to your order for $50 each line (per audio conference).