LeeAnne Mitchell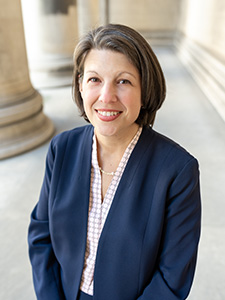 B.A., University of Pittsburgh
J.D., University of Pittsburgh School of Law

LEEANNE MITCHELL is a partner with the law firm of Horty, Springer & Mattern, P.C. in Pittsburgh, Pennsylvania and she is an editor of the Health Law Express, the firm's weekly e-newsletter on health law developments.  She has worked extensively in medical staff matters, including advising hospitals and their medical staffs on medical staff bylaws, credentialing and peer review matters, and medical staff due process hearings. She also works with hospitals on matters related to institutional review boards and research-related compliance issues. She has served as a faculty member on the HortySpringer seminar The Credentialing Clinic and, along with Rachel Remaley, she currently leads the newest HortySpringer seminar, Strategies for Managing Physician Health and Disruptive Conduct.
LeeAnne earned her J.D. from the University of Pittsburgh School of Law. While studying at Pitt, LeeAnne also completed the coursework toward a master's degree in bioethics and was the recipient of the CALI Award for Excellence in Health Care Fraud and Abuse.
LeeAnne is a member of the American Health Lawyers Association, as well as the Allegheny County, Pennsylvania and American Bar Associations.  She has served as a Community Member of the University of Pittsburgh Institutional Review Board since 2000 and is a member of the Board of Directors of the Carlynton School District.