Introduction
April 2021 Grand Rounds —
Marijuana and the Medical Staff – How to Manage the Legalization of Marijuana for Staff Members who Believe the Grass is Greener
April 6, 2021 - 1:00 pm to 2:00 pm (ET)
Faculty:  
Charles Chulack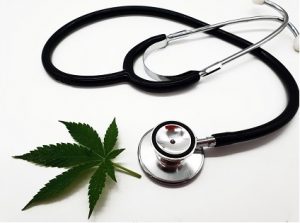 and Mary Paterni
In the last several years, the legalization of marijuana by states has gathered momentum and there is no sign that this trend is about to reverse.
In Pennsylvania, our home state, medical marijuana is already legal and there has been a push by the Lieutenant Governor John Fetterman to legalize recreational marijuana as well.
Currently, marijuana is fully legal in 15 states and the District of Columbia.  Numerous other states have legalized marijuana for medicinal purposes.  However, marijuana is still a Schedule I substance and, thus, its distribution and possession are prohibited under the federal Controlled Substances Act.
Moreover, a number of state physician health programs have come out against physicians using marijuana for any reason because of the risks associated with using an unregulated, Schedule I substance while practicing medicine.  In addition, most hospitals participate in the Medicare program and are subject to the Medicare Conditions of Participation for Hospitals, which make no exception for the use of Schedule I substances within hospitals or by hospital staff members.  Accordingly, there is tension between what state laws permit and federal laws and regulations governing hospitals.
Join Charlie Chulack and Mary Paterni for this segment of HortySpringer's Grand Rounds audio conference series where they will be dicussing, in-depth, these topics and others related to marijuana and practical tips for how to address these issues.
Learning Objectives
Upon completion of this audio conference, participants should be able to:
Understand state laws regarding the legalization of marijuana and how those laws protect individuals who are certified users.


_

Recognize the conflict between state and federal law when it comes to marijuana and how this impacts hospital and medical staff regulatory matters.


_

Understand process and policy objectives for handling patient and staff issues when it comes to marijuana use.
PLEASE NOTE:
Due the to the topic of this audio conference, this program will NOT be accredited by our CME provider.
Education Credit
PLEASE NOTE:
Due the to the topic of this audio conference, this program will NOT be accredited by our CME provider.
HortySpringer Audio Conference Disclaimer
***
The information presented during an audio conference and any supplementary materials provided to registrants are intended for educational and informational purposes only. Nothing contained therein is to be considered as the rendering of legal advice for specific cases or circumstances.

No one should act or refrain from acting on the basis of any information presented during an audio conference without seeking the appropriate legal or other professional advice on the particular facts and circumstances at issue from a lawyer practicing as permitted by applicable laws, regulations or rules of professional conduct. No attorney-client relationship is formed by registration for an audio conference or the use of the supplementary materials.
About the Grand Rounds
The Grand Rounds 2021 Audio Conference Series consists of twelve audio conferences spread over the course of the year, with the goal of providing focused, manageable bites of education for Medical Staff leaders and those who support them.
Registration includes an MP3 containing the audio conference at no additional charge following each conference.
CME credit issued for live conference participation.
Register for the full series of 12 monthly audio conferences. More information on how to register will be provided shortly.
* Registration fee includes one phone line; you may add up to two additional lines to your order for $50 each line (per audio conference).
Designed for even the busiest hospital and medical staff leaders, registration for the year-long series is a quick and inexpensive way for Medical Staff Officers, members of the Medical Executive Committee, Department Chairs, Chairs of the Credentials and Peer Review Committees, and the Chairs of other key Medical Staff committees to have access to the most up-to-date health care information at their fingertips while obtaining valuable CME credits as well.
Faculty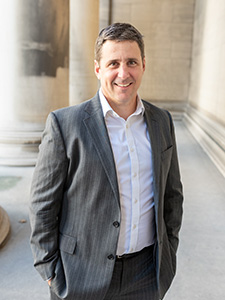 Charles J. Chulack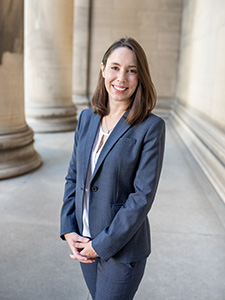 Mary Paterni
Registration
PLEASE NOTE: To help your staff and medical professionals adhere to social distancing guidelines, we will waive the extra line fee for up to 3 additional lines so others in your organization are able to safely listen from their home or office.
Audio Conferences/Grand Rounds Registration: $250 and includes:
1 AMA PRA Category 1 Credit™*
1.0 NAMSS continuing education credit*
One MP3 recording to share with your staff throughout the year
Three phones lines. You may purchase additional lines for $50/line, per audio conference.
Can't make the live audio conference? No problem! We offer single MP3 recordings for $250/audio conference.
*Not all audio conferences will be approved for continuing medical education credits.