Charles J. Chulack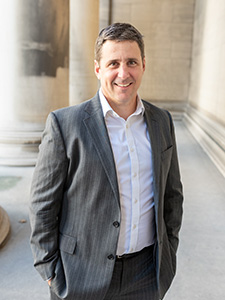 B.S., University of Pittsburgh (cum laude)

M.S.W., New York University
J.D., Duquesne University School of Law (magna cum laude)
CHARLES J. CHULACK is a partner with the law firm of Horty, Springer & Mattern, P.C. in Pittsburgh, Pennsylvania, where his work is devoted exclusively to advising hospitals and physician leaders on a wide range of topics, including medical staff issues, medical staff bylaws and associated documents, compliance with federal and state law and regulations and accreditation standards, and employment matters. In addition, he represents hospitals in litigation on topics such as contractual disputes, physician hearing and appeal rights, and immunity under state and federal law.
Mr. Chulack is an editor of the firm's Health Law Express, a weekly e-newsletter on the latest health law developments. Mr. Chulack also served as an editor for the fourth and fifth editions of the American Health Law Association Peer Review Guidebook and the first edition of the American Health Law Association The Complete Medical Staff, Peer Review, and Hearing Guidebook. He has also published articles in the Duquesne Law Review and the Allegheny County Bar Association's Lawyer's Journal. He is a frequent presenter for the Pennsylvania Bar Institute, has conducted numerous audio conferences on topics ranging from the Medicare Conditions of Participation to antitrust in the health care arena, and is currently a faculty member of the HortySpringer seminar Credentialing for Excellence.
Mr. Chulack is a member of the Allegheny County Bar Association and the American Health Law Association and is admitted to practice in front of the Pennsylvania Supreme Court and the United States District Court for the Western District of Pennsylvania.