Introduction
Six New Year's Resolutions Every Medical Staff Needs to Make
January 8, 2019 - 1:00 pm to 2:00 pm (ET)
*
__________________________________________________________________________
Topic:     Six New Year's Resolutions Every Medical Staff
Topic:     Needs to Make
Faculty:  Linda Haddad and Nick Calabrese
__________________________________________________________________________
Get your Medical Staff off to a great start!  Define your goals.  Then, develop the Bylaws, policies, and customary practices that will be necessary for your success.
Join us in January as we kick off the 2019 Grands Rounds audio conference series with
Six New Year's Resolutions Every Medical Staff Needs to Make:
#1  RESOLVE TO GROW YOUR LEADERSHIP POOL
Resolve to grow your leadership pool by identifying potential leaders early and supporting their growth as they ease into progressively more intense leadership positions.
#2 RESOLVE TO GET THE WHOLE MEDICAL STAFF ON BOARD
Leaders looking for better ways to reach their colleagues and make Medical Staff membership more meaningful should resolve this year to develop strategies for engaging the full Medical Staff.
#3 RESOLVE TO CREATE A CULTURE OF COURTESY
If you want to change behavior, you have to change culture. This means that leaders must be courteous— and make sure that everyone else is too.  If bad behavior has been tolerated before, you'll need a game plan for how to move past that untoward history.  Resolve this year to take the first steps towards freedom from the misery of working with mean people.
#4 RESOLVE TO CARE FOR EACH OTHER
You should not be made to suffer in silence…or let anyone else do so.  Modern Medical Staff leaders can approach issues of practitioner health without judgment, to help colleagues find their way back to health, wellness, and optimal performance – so that neither patients nor the practitioner have to pay the hefty price that can stem from a health issue left untreated.
#5 RESOLVE TO FIND UNDERSTANDING AND CONSENSUS
Hospitals and their Medical Staffs sometimes seem to be locked in never-ending battles over contracting decisions, on-call responsibilities, involvement in confidential peer review matters, and so on.  Is there any way to get past these disagreements and move closer to understanding, mutual respect, and consensus?  Resolve this year to find ways.
#6 RESOLVE TO DECLUTTER AND WORK MORE EFFECTIVELY
Focusing on big picture issues can seem like a pipe dream when your platter is already full.  Modern Medical Staff leaders need to declutter and develop new strategies to ensure that their time is used most effectively.  Resolve to move past the minutiae and on to lofty goals.  We will provide a few tips to get you started.
__________________________________________________________________________
Listen live on January 8, 2019.  Or, purchase the recording (MP3 or CD) of this audio conference to share with medical staff members at an upcoming meeting or throughout the year.
__________________________________________________________________________
This audio conference is part of our 2019 Grand Rounds series.  Order the entire series for just $1,850/line*.  Click here for more information.
* Registration fee includes one phone line; you may add up to two additional lines to your order for $50 each line (per audio conference).
__________________________________________________________________________
Designed to be informative for any medical staff member, Grand Rounds 2019 should be particularly helpful for medical staff leadership:  Medical Staff Officers, members of the Medical Executive Committee, Department Chairs, Chairs of the Credentials and Peer Review Committees, and the Chairs of other key medical staff committees. 

If you have new members in any of these important positions, this is a not-to-be-missed opportunity for direct education that we guarantee will be helpful to them in their new roles.
Learning Objectives
Upon completion of this audio conference, participants should be able to:
Designate an appropriate group to identify and develop new leaders and prepare them for service;


*

Develop strategies for engaging the full Medical Staff more actively in the responsibilities of Medical Staff membership, to ensure better understanding and, in turn, better compliance;


*

Evaluate historical inaction on unprofessional conduct and commence a new culture of courtesy, professionalism, and cooperation;


*

Identify and advocate for policies that focus on providing reasonable support for impaired and disillusioned practitioners – emphasizing fast identification of health and wellness issues that may affect patient care and pursuit of recovery;


*

Create more meaningful ways for the organized leaders within a hospital to communicate and collaborate, in furtherance of a more fulfilling workplace and better patient safety; and


*

Identify opportunities to build greater efficiency into leadership activities, including:


*

applying objective threshold eligibility criteria during the credentialing process,


*

reacting methodically to misrepresentations and omissions in applications,


*

running more efficient meetings, and


*

utilizing volunteer physician time more effectively.
Education Credit
Instructions on how to obtain your Continuing Education certificate for audio conferences will be e-mailed to the contact person for your organization at the conclusion of each audio conference.
Category 1 CME
Joint Provider Statement
This activity has been planned and implemented in accordance with the accreditation requirements and policies of the Accreditation Council for Continuing Medical Education (ACCME) through the joint providership of the University of Pittsburgh School of Medicine and HortySpringer Seminars.  The University of Pittsburgh is an affirmative action, equal opportunity institution.  The University of Pittsburgh School of Medicine is accredited by the ACCME to provide continuing medical education for physicians.
The University of Pittsburgh School of Medicine designates this educational activity for a maximum of 1 AMA PRA Category 1 Credit™.  Physicians should only claim credit commensurate with the extent of their participation in the activity.
CEUs Credit
Other health care professionals are awarded 0.1 continuing education units (CEUs), which is equal to 1 contact hour.
NAMSS Continuing Education Credit
This course has been approved for National Association of Medical Staff Services (NAMSS) continuing education credit and NAMSS hereby awards 1.0 NAMSS continuing education credits for participation in this activity.  Accreditation of this educational content in no way implies endorsement or sponsorship by NAMSS.
HortySpringer Audio Conference Disclaimer
***
The information presented during an audio conference and any supplementary materials provided to registrants are intended for educational and informational purposes only. Nothing contained therein is to be considered as the rendering of legal advice for specific cases or circumstances.

No one should act or refrain from acting on the basis of any information presented during an audio conference without seeking the appropriate legal or other professional advice on the particular facts and circumstances at issue from a lawyer practicing as permitted by applicable laws, regulations or rules of professional conduct. No attorney-client relationship is formed by registration for an audio conference or the use of the supplementary materials.
Faculty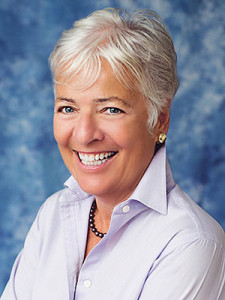 Linda Haddad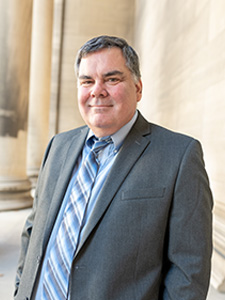 Nicholas J. Calabrese
Registration
Registration for this audio conference (includes MP3):  $250/line*
2019 Audio Conference Series Registration:   $1,850/line* for all twelve 2019 monthly Grand Rounds (includes MP3).
CD Only:       **$1,850 for all 2019 monthly Grand Round recordings.
MP3 Only: *** $1,850 for all 2019 monthly Grand Round recordings.
Mix and Match:  $250/line* for participation in each 2019 Grand Rounds audio conference.
* Registration fee includes one phone line; you may add up to two additional lines to your order for $50 each line (per audio conference).