Nicholas J. Calabrese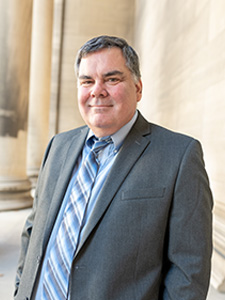 B.A., Indiana University of Pennsylvania (magna cum laude)

J.D., Duquesne University School of Law
NICHOLAS J. CALABRESE is a partner with the law firm of Horty, Springer & Mattern, P.C. in Pittsburgh, Pennsylvania where he focuses extensively on contract matters, including hospital corporate and physician contracts, offering advice on issues regarding Stark and the anti-kickback statute, as well as other fraud and abuse issues.  In addition, he works with hospitals and medical staff leaders regarding compliance with federal and state regulatory requirements, as well as accreditation requirements, including the revision of medical staff bylaws, policies, and rules and regulations.
Mr. Calabrese is an editor of the Health Law Express, the firm's weekly e-newsletter on legal issues related to health law. He has presented HortySpringer audio conferences on topics including issues related to documentation of minutes, managing difficult patients, considerations for tax-exempt hospitals during election years, and physician employment contracts. In addition, he has served as a Community Member of the University of Pittsburgh Institutional Review Board.
Mr. Calabrese served as a Captain in the United States Army Judge Advocate General's Corps for four years. While serving at Fort Meade, Maryland, and the U.S. Army Tank-Automotive Command ("USATACOM") in Warren, Michigan, Mr. Calabrese worked extensively on government contracts and regulatory matters.  In addition, while serving at USATACOM, he was nominated for the American Bar Association's Outstanding Young Military Service Lawyer Award.
Mr. Calabrese earned his undergraduate degree from Indiana University of Pennsylvania, graduating magna cum laude, and his law degree from the Duquesne University School of Law.