Introduction
To Share or Not to Share (Peer Review Information): Is that Even a Question?
February 1, 2019 - 1:00 pm to 2:30 pm (ET)
*****
SPECIAL AUDIO CONFERENCE
 To Share or Not to Share (Peer Review Information):
Is That Even a Question?

*****
1:00 pm – 2:30 pm (Eastern Time)
*****
Faculty:  Phil Zarone,  Barbara Blackmond and Dan Mulholland
Most hospitals today are part of health systems, which usually include affiliated physician group practices. More than half of the physicians in the country are employed by hospitals or health systems. This gives rise to some critical questions:
Can credentialing and peer review information be shared between Medical Staff leaders and those responsible for employment decisions, whether in an affiliated group or employed directly?
Can hospitals share peer review information with each other?
Would sharing of peer review information outside medical staff committees waive the peer review privilege?We believe that this fear is overblown.  Failing to share peer review information within an integrated system can lead to missed opportunities to improve care and actually create a greater potential for liability.
In this audio conference, we will focus on:
The risk of a privilege waiver: it varies by state, but in general, in most states, sharing information would not in itself constitute a waiver.
Most state peer review privilege laws protect hospital medical staff committees, but some also expressly apply to physician groups. If the law in your state is silent, can you still exchange information?
Hospitals must communicate with each other at reappointment, but what about in between? Can information be exchanged when a hospital finds out about an action at another?
Sharing peer review information is essential to promote quality and reduce liability risk!
What documents do you need to share information the right way?
Preserving the peer review privilege when possible is obviously important.  However, there are situations in which it's not likely to apply: federal antitrust lawsuits, employment discrimination claims, and where a judge may be sympathetic to a plaintiff (physician or a patient) and strives to find a way to allow discovery.  (In these cases, be sure your counsel seeks a protective order!)
Join Phil Zarone, Barbara Blackmond and Dan Mulholland for an audio conference to explore what you can do to maximize protection while encouraging the sharing of information to improve quality. After all, the risks are high that a plaintiff may argue that knowledge by one silo within a system should have been used to alert other silos to the potential of patient harm.
Faculty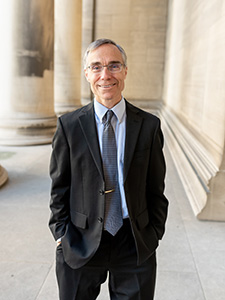 Philip W. Zarone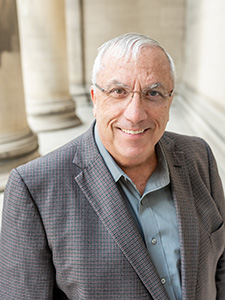 Dan Mulholland
Registration
Audio Conference Registration:   $250/line.
(Additional lines are $50 each, limit 2 additional lines.
Please call us to set up additional lines.)
Audio Conference & CD:       $300 (includes participation).
Audio Conference & MP3:    $300 (includes participation).
CD Only:       $250 for CD only.
MP3 Only:    $250 for MP3 recording only.