Introduction
New Proposed Stark and Safe Harbor Regulations — a Breath of Fresh Air
October 23, 2019 - 1:00 pm to 2:30 pm (ET)
__________________________________________________________________________
Topic:     New Proposed Stark and Safe Harbor Regulations —
Topic:     a Breath of Fresh Air
Faculty:  Dan Mulholland and Henry Casale
__________________________________________________________________________

On October 9, 2019, CMS issued a proposed rule to modernize and clarify the Stark regulations.  Simultaneously, the OIG published proposed amendments to the Anti-Kickback safe harbor regulations.  Comments will be accepted through December 31, 2019.
The proposed amendments to the Stark regs would:
create new, permanent exceptions to the Stark Law for value-based arrangements; and
solicit comments about the role of price transparency in the context of the Stark Law and whether to require cost-of-care information at the point of a referral for an item or service.
In addition, the proposed rule would:
provide additional guidance on several key requirements that must often be met in order for physicians and healthcare providers to comply with the Stark Law, including how to determine if compensation is at fair market value;
provide guidance on a wide range of other technical compliance issues; and
propose a new Stark exception for donations of certain cybersecurity technology.
The revisions proposed by the OIG to the Anti-Kickback safe harbors apply to certain coordinated care and associated value-based arrangements between or among clinicians, providers, suppliers, and others and add protections under the anti-kickback statute and civil monetary penalty (CMP) law that prohibit inducements offered to patients for certain patient engagement and support arrangements to improve quality of care, health outcomes, and efficiency of care.
The proposed rule would add a new safe harbor for donations of cybersecurity technology and amend the existing safe harbors for electronic health records (EHR) arrangements, warranties, local transportation, and personal services and management contracts. The proposed rule would also add a new safe harbor related to beneficiary incentives under the Medicare Shared Savings Program and a new CMP exception for certain telehealth technologies offered to patients receiving in-home dialysis.
Register now for our SPECIAL AUDIO CONFERENCE on these proposed block-buster regulations which will be held on October 23, 2019 at 1:00 pm ET.  HortySpringer partners Henry Casale and Dan Mulholland will go over these proposals in detail and tell you what you should be doing right now to get ready for them.
Don't delay – sign up TODAY!
Faculty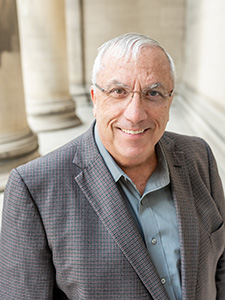 Dan Mulholland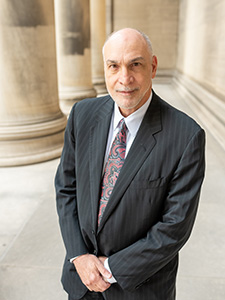 Henry M. Casale
Registration
Audio Conference Registration:   $250/line.
(Additional lines are $50 each, limit 2 additional lines.
Please call us to set up additional lines.)
Audio Conference & CD:       $300 (includes participation).
Audio Conference & MP3:    $300 (includes participation).
CD Only:       $250 for CD only.
MP3 Only:    $250 for MP3 recording only.