Henry M. Casale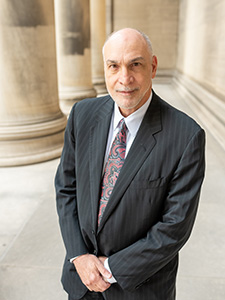 B.S., University of Pittsburgh
J.D., University of Pittsburgh School of Law

HENRY M. CASALE is a partner with the law firm of Horty, Springer & Mattern, P.C. in Pittsburgh, Pennsylvania and was a licensed pharmacist.  He is a frequent editor of the Health Law Express, a weekly e-newsletter on health law developments and, with Hala Mouzaffar, presents The Kickback Chronicles on the firm's Health Law Expressions podcast.  He is an adjunct professor in the Carnegie Mellon University Master of Medical Management for Physicians Program, and has also served on the faculty of seminars sponsored by the firm, as well as meetings and seminars sponsored by numerous hospital, managed care, legal and physician organizations, including the Pennsylvania Bar Institute and the American Health Lawyers Association.
Mr. Casale has been listed in The Best Lawyers in America and Pennsylvania Super Lawyers.  He also co‑authored, with Eric W. Springer, Hospitals and the Disruptive Health Care Practitioner:  Is the Inability to Work With Others Enough to Warrant Exclusion?, 24 Duq. L.R.377 (1985).  He has served as a member of the Board of Directors and as the President and Vice-President of the Society of Healthcare Attorneys of Western Pennsylvania.  He has also served as a member of the Health Law Section of the Allegheny County Bar Association.
Prior to joining Horty, Springer & Mattern, Henry obtained his undergraduate degree from the University of Pittsburgh School of Pharmacy. He then obtained his Juris Doctor degree from the University of Pittsburgh School of Law.