Ian M. Donaldson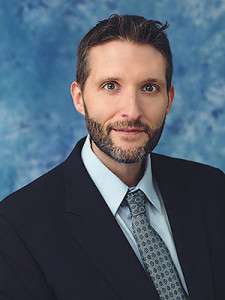 B.S., Penn State University
J.D., University of Pittsburgh School of Law
IAN DONALDSON is a partner with the law firm of Horty, Springer & Mattern in Pittsburgh, Pennsylvania. He devotes his practice entirely to health care law, working extensively with hospital and physician leaders on various medical staff issues including credentialing and peer review matters.  Ian is an Editor of the Health Law Express, a free weekly e-mail on the latest health law developments.  He previously served as a faculty member of the HortySpringer seminar The Credentialing Clinic and is a current faculty member of The Complete Course for Medical Staff Leaders.
Ian earned his J.D. and Certificate in Health Law from the University of Pittsburgh School of Law, where he served on the Pittsburgh Tax Review. He earned his B.S. in Economics from Penn State University.
Ian currently serves on the faculty of ACOG's (The American Congress of Obstetricians and Gynecologists) Quality and Safety for Leaders in Women's Health Care postgraduate course.