John Horty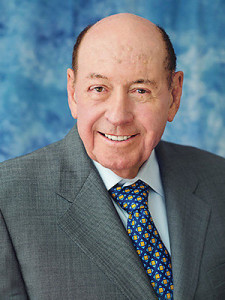 Managing Partner
A.B., Amherst College
LL.B., Harvard Law School
JOHN HORTY is one of the founders of the law firm of Horty, Springer & Mattern, P.C. He now serves as managing partner of the firm, which is located in Pittsburgh, Pennsylvania.  Through HortySpringer Seminars, Mr. Horty has educated board and medical staff leaders for decades on topics such as governance, medical staff leadership, compliance, quality, and strategic planning for hospitals.
He is the past Chair of the Boards of Directors of St. Francis Central Hospital and St. Francis Hospital, both in Pittsburgh. In addition, he has served on the Boards of Mercy Hospital and Mercy Health Care System, also in Pittsburgh.
Mr. Horty's reputation in the health care industry — especially his support of community hospitals — is well established. He is a past member of the Board of the Hospital Council of Western Pennsylvania and the Hospital Association of Pennsylvania, an Honorary Fellow of the American College of Healthcare Executives, a recipient of the Award of Honor of the American Hospital Association, and he holds an Honorary Life Membership in the American Hospital Association. Mr. Horty has promoted healthcare leadership through his service as the Chair and a faculty member of the Estes Park Institute of Englewood, Colorado, a nonprofit corporation that presents educational programs for health care executives, physician leaders, and trustees. Mr. Horty is also listed in The Best Lawyers in America by U.S. News & World Report.
Mr. Horty obtained his undergraduate degree from Amherst College. He then obtained his Bachelor of Laws from Harvard Law School.